What better way to discuss company culture than to see what some of the most influential people have to say? From Peter Drucker, to Richard Branson, here are 14 great quotes all about workplace culture. Enjoy!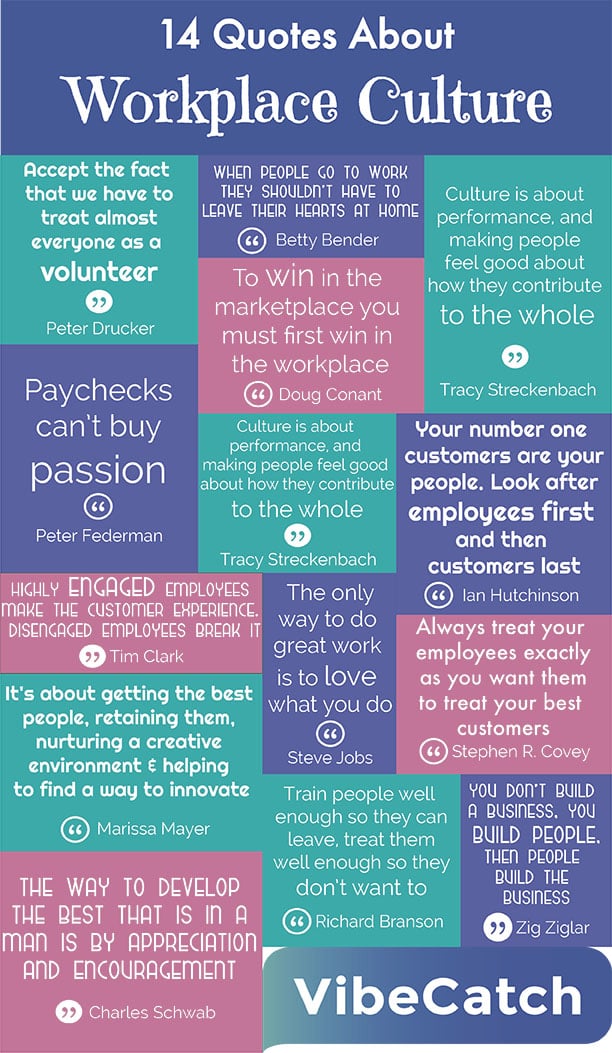 Looking to get better insights on feedback from your team? Let us help you! Start engaging your employees with VibeCatch and get on the right track for 2016.
Great workplace culture aka "Company Culture," is only a few clicks away. Send automated simple polls to your employees through VibeCatch and we'll show you actionable insights and what the data actually means.
Happy Holidays!
-VibeCatch