Behind any successful business is a Management and Leadership team working hard to coordinate departments and achieve goals.
To do this, they must be practicing continuous listening to gain useful insights and feedback from all of their teams. However, who's listening to Management, themselves?
How do they give feedback about how they're feeling?
As HR professionals, it's important to not forget that the Management and Leadership teams need to be checked on too. After all, their welfare and morale are just as important as everyone else's in the business – if not more.
Here's why management must not only conduct but also be included in Quality of Work Life (QWL) Pulse Surveys.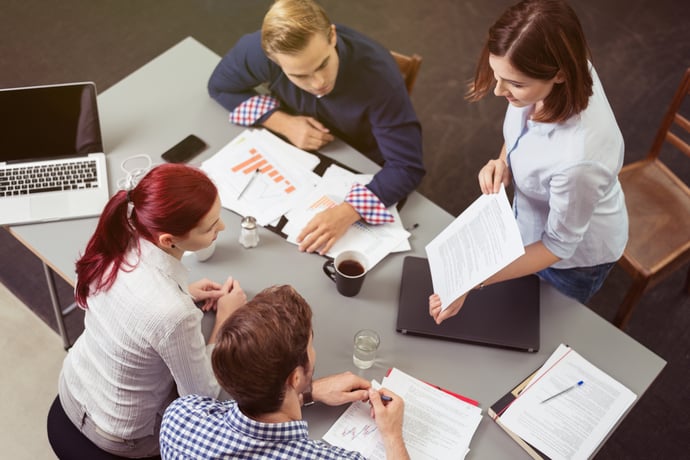 What are QWL pulse surveys?
A pulse survey is a questionnaire which asks employees a few, simple questions that can be answered quickly.
Businesses conduct pulse surveys frequently, at consistent intervals to gain ongoing comparable insights into the overall health and welfare of their organization - hence the name "pulse". QWL pulse surveys, in particular, focus on measuring employees' Quality of Working Life and their employment related-experience.
This offers an opportunity to be continually listening to sentiment and morale across the whole business. For the leaders of your business, QWL pulse surveys help to determine if your Management teams are satisfied with their jobs and their working conditions.
Because their health and well-being directly affects their performance and ability to lead, it's important to maintain a favourable environment to ensure that they're productive and motivated.
Why is conducting QWL pulse surveys with your management team a must?
The purpose of facilitating QWL pulse surveys is to collect data and insights regarding job satisfaction for everyone in your organisation, in order to make relevant changes to improve staff satisfaction.
Here's why conducting these pulse surveys with your Management team is so valuable:
1. QWL pulse surveys provide an accurate measurement of Management's engagement and satisfaction.
Getting constant feedback about how your Management team is feeling allows you to keep an eye on their wellbeing so you can proactive in rectifying any problems before they become a serious concern.
2. QWL pulse surveys foster open communication.
Open communication should be encouraged in all organisations, so that everyone is inspired to share their opinions and recommendations. QWL pulse surveys give management a way to vent on the go, in a way that other methods just don't.
3. QWL pulse surveys foster better morale through action
QWL pulse surveys show your teams that you're listening to their feedback. Then, if you, as a HR Professional, act on these insights, it demonstrates that your business cares about their concerns.
4. QWL pulse survey analysis can measure change
QWL pulse surveys provide ongoing reports that feature statistical analysis and trends helpful in tracking changes in your management's satisfaction levels.
5. QWL pulse surveys can offer great Return On Investment (ROI)
An organisation striving to create meaningful change and growth must start with the people at the top – this is because culture starts from the top, down. QWL pulse surveys, when done effectively, allow your organisation to drive business success forward.
Now that you understand the importance of QWL pulse surveys for your Management team, it's time to work out the best way to do this.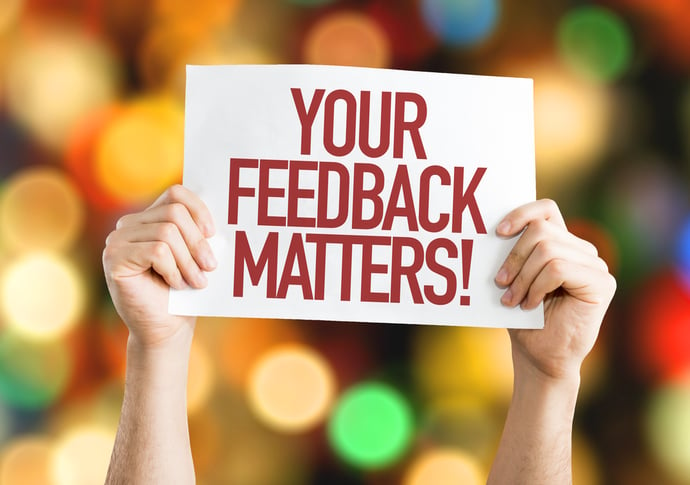 How to properly conduct QWL pulse surveys
Having the right process for conducting QWL pulse surveys with your Management team is the key to its success. After all, the true value of these surveys comes from conducting them in the right way.
Here's how to conduct QWL pulse surveys to get the best result:
1. Clearly identify the purpose and goal of the survey - To come up with relevant questions and gain accurate results, it is important to have well-defined objectives that will serve as a guide.
2. Explain to your Leadership team why they need to participate - Management may, at first, be reluctant, thinking that the survey is only for the main staff. So, open communication and make them feel included.
3. Consider the questions you ask - Make sure the questionnaire is simple, makes sense and prompts the answers you need from Management.
4. Group the questions into a structure - For convenience, place yes/no questions in the same section and those with scale or rankings together.
5. Choose an appropriate medium to conduct the survey - While Pulse surveys can be done manually through traditional pen and paper, it's far more efficient to conduct QWL Pulse surveys through online platforms like VibeCatch.
6. Feedback must be collected and analysed - There's no point to conducting these surveys if they feedback doesn't go through scientific QWL analysis to interpret the results, which is another feature VibeCatch can do for you seamlessly.
7. Results must be communicated and utilised in decision making - To truly benefit your organisation, survey results must be actioned or influence decisions that will improve the welfare and conditions of employees, including Management
VibeCatch can make all of this simple and effective.
It's an invaluable business tool that HR professionals like yourself can rely on to gather data that's suitable in determining the job satisfaction of all employees in the company – including your Leaders in the Management team.
What is VibeCatch?
In this digital age where data is so important, there is a significant opportunity for your business to measure employee engagement, performance and well-being easily.

By collecting ongoing valuable insights from all employees through one powerful platform, you'll be able to learn how you can improve your company and its operations. To do this effectively, it's important to use active, scientific-based listening and learning about your internal workforce to generate better and trackable results – this is how VibeCatch can help you.

VibeCatch is a HR platform based on 15 years of proven research, offering you the opportunity to make a difference and prove the impact that HR can have on business success.

How can VibeCatch help you with QWL pulse surveys?

A VibeCatch QWL survey is composed of 15 strategically selected questions designed to identify the strengths and weaknesses of the business, that other methods can't detect. Easy-to-follow results are also delivered to support every HR decision.

Through VibeCatch, the HR department will be able to uncover hidden opportunities, correct issues and address areas of improvement for both employees and management.

Book an obligation-free consultation and we'll discuss your options and show you how VibeCatch can help you help everyone.