Strong team collaboration is a staple quality for any high-functioning business team.
Working together effectively leads to better productivity. Although some employees may be working remotely now, this has not reduced the need for team collaboration. If anything, it just made it even more necessary.
As people spend less time physically together, it's imperative to continue to build trust and boost team collaboration to maintain a harmonious relationship and a healthy culture, no matter where or when people work.
All over the world, businesses are responding to this need
The Coronavirus pandemic saw over 2500% more organizations investing in virtual team-building activities. Australia ranks third in the list of regions investing in this venture, just a little behind Singapore and the United States.
As business managers and HR professionals, one of your main responsibilities involves ensuring that the team trusts each other and works together to ensure that the business runs efficiently, no matter whether they're in the office, working remotely or a hybrid of both.
Fortunately, there are strategies you can use to build trust and boost team collaboration that we will discuss below.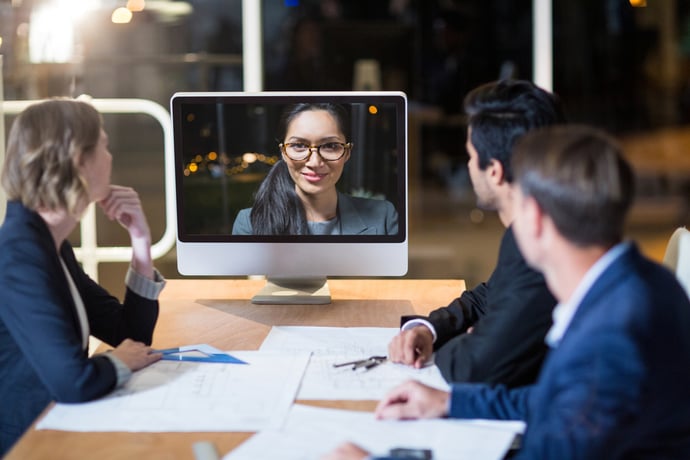 What is team collaboration?
Team collaboration essentially is a communication and project management practice that focuses on unified teamwork, streamlined cooperation, innovative thinking, the sharing of ideas and equal participation among members.
Team collaboration also means incorporating corporate culture and technology to boost productivity, collectively find solutions to challenges, and give everyone a sense of belongingness and accomplishment.
Team collaboration should be proactively encouraged across all types and sizes of businesses, and among multiple types of relationships within the organization, including members of two partnering organizations, directors, management and so on.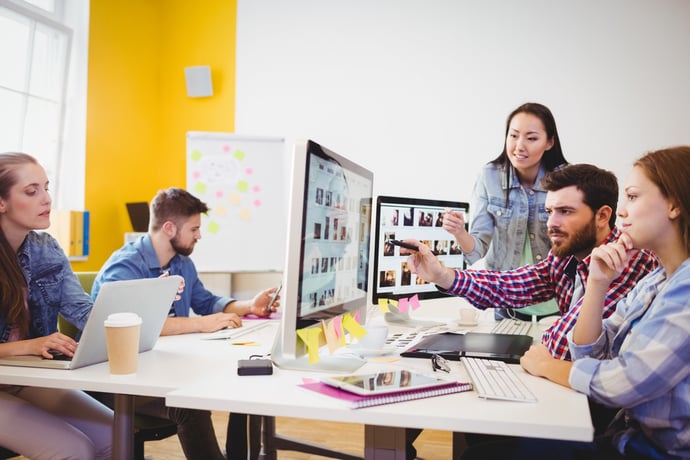 Why is team collaboration important?
Teams who collaborate are more successful in many ways, and this impacts several aspects of an organization. The key benefits of team collaboration include:
faster and more efficient operations
effective communication within the team
strong and healthy team culture
higher retention rates
Because team collaboration makes all of these possible, it also improves the quality of product and service delivery and the overall profitability of the business. While people may think that effective collaboration is optional, especially in cases where tasks can be completed individually, the lack of inter-team collaboration can negatively impact a team and the business as a whole.
A study by Gallup found that feelings of isolation among employees reduce productivity by up to 21% - and this significantly affects business operations. Furthermore, 86% of employees cite the lack of collaboration as a reason for workplace failures.
So, as business managers and HR professionals, it's important to come up with ways to make team collaboration a staple within your organization.
How can you boost team collaboration?
Boosting team collaboration is a team effort – and it must start somewhere.
To make sure that everyone can collaborate effectively, the first step is to build trust within the team. This nourishes a healthy culture which will naturally lead to better employee cooperation.
To make sure that the team is collaborating effectively, business managers and HR professionals must focus on the following key aspects:
clear and effective communication
transparency between the team
constant employee engagement efforts
reliable conflict management strategies
Here are 5 strategies that will help you build trust and boost team collaboration:
Define your goals and discuss them with everyone.

Collaboration is easier when the goals you want to achieve are clear from the very beginning. So, it always helps to establish clear and measurable goals that you want to achieve and communicate this with the team.

This way, everyone has a clear idea of their role and purpose within the team. This makes it easier for them to see themselves as parts of a whole team and function together.


Encourage everyone to share ideas and accept all perspectives.

Involvement also fosters collaboration. So, instead of just handing out tasks and defining roles, it helps to give every team member an opportunity to speak out and share their ideas.

By listening to everyone's ideas and incorporating them, your team will feel more involved and encouraged to complete activities together.


Give the team a chance to socialize.

Studies show that socialization among team members improves team communication by 50%.

As such, it helps to be proactive in creating bonding experiences among the team and encourage socialization, so your team members are not only connected by their jobs. This can be as simple as starting meetings with icebreaker questions, organizing team lunches, or facilitating team-building experiences.


Reward and recognize collaborative efforts.

To foster collaborative behavior, it also helps to reward and recognize these efforts. By acknowledging tasks achieved through collaboration, you will encourage the team to continue working closely with each other.

By simply congratulating the team for a job well done and giving out little tokens for business successes, you can make team members feel valued – which drives them to continue elevating their efforts and stay with the team for a longer time.


Give your team a platform to communicate their concerns.

Today, there are innovative platforms like VibeCatch, that allow your team to communicate their feedback – even the tough conversations. This way, you can make sure that all ideas are considered, everyone feels heard, and you can continuously improve business collaboration.

This is where VibeCatch can help! We've built a powerful platform that enables you to take advantage of scientific-based listening. This assists you in learning more about your employees' concerns, issues and feedback in an accurate and anonymous way, so it's easier to proactively address any kind of team breakdowns whenever they arise.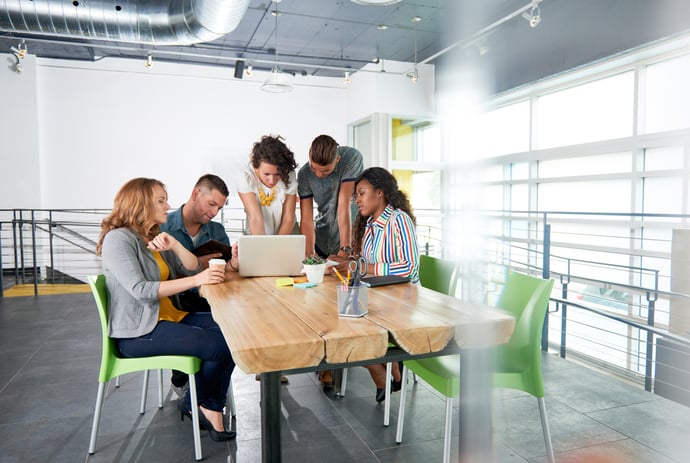 VibeCatch can support you in building trust and boosting team collaboration
In the digital age, data is king, and regularly measuring your employee engagement and well-being levels equips you with valuable insights that can enhance your work environment for everyone.
At VibeCatch, we offer the ideal way to proactively listen to your team so you can foster healthy relationships and encourage better cooperation.
Our platform collects frequent and anonymous feedback from employees and delivers an automatic and clear breakdown of the results to help you make smarter decisions for your people.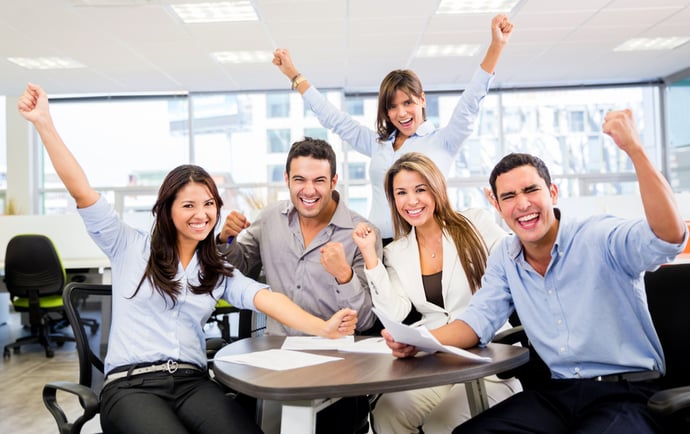 What is VibeCatch?        
VibeCatch is an HR platform based on 15 years of proven research, offering you the opportunity to make a genuine difference and understand the impact that your working environment has on your staff.       
      
Through VibeCatch's QWL Polls, Pulse Polls and 360 Feedback Polls, you can uncover hidden staffing opportunities, correct issues and address areas of improvement for both employees and management within your organization.     
Speak to our team today to see a live demo.