Every business wants to keep informed to make smarter decisions.
For instance, you conduct customer surveys to learn more about their preferences, challenges, pain points and feelings. These surveys play a vital role in helping to understand customers so you can communicate effectively with your target audiences and build meaningful relationships with them.
But what about your internal customers? Your colleagues, team members and staff?
Employee surveys allow you to gather their feedback, opinions and areas of concern too. Through these surveys, you can better understand the needs of your people and learn what motivates them at work. These insights can help you improve employee retention rates.
Here's how.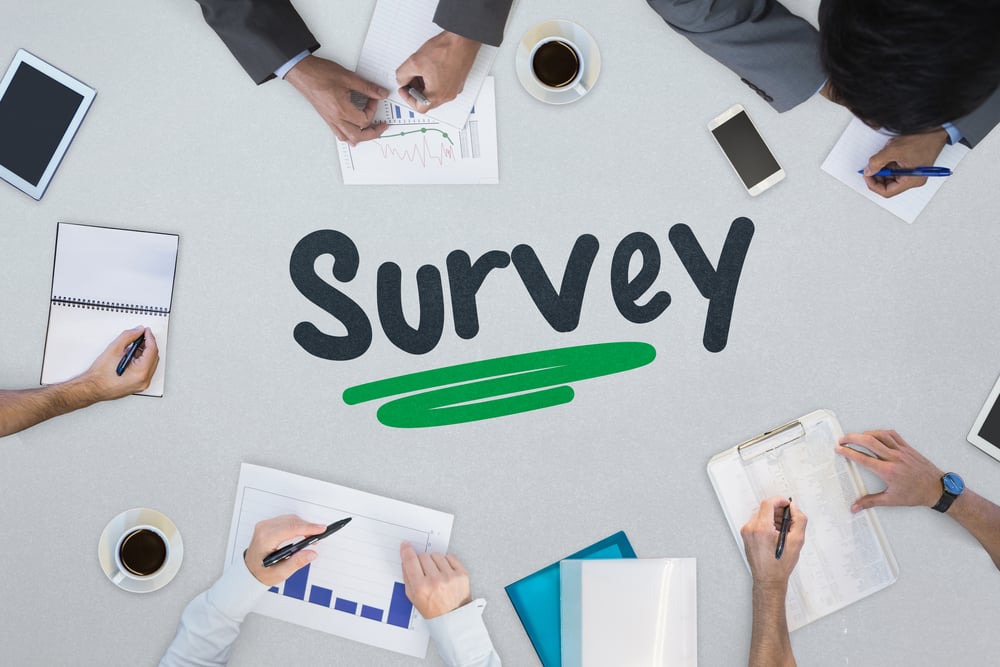 Why is it important to retain employees?
Frequent employee turnover can be debilitating for a business.
It's very expensive to rehire when someone leaves and then it takes weeks if not months for them to get up to speed; not to mention the loss of expertise from the person who left.
Improving staff retention provides your business with the opportunity to maximise your employees' capabilities. When workers stay committed to their jobs, they can deliver better results for longer and contribute more to achieving business goals.
Keeping your top employees also prevents your business from incurring additional costs that come with hiring and training new staff. Most importantly, by lowering your turnover rate, you can assure high productivity levels and consistent quality service for customers.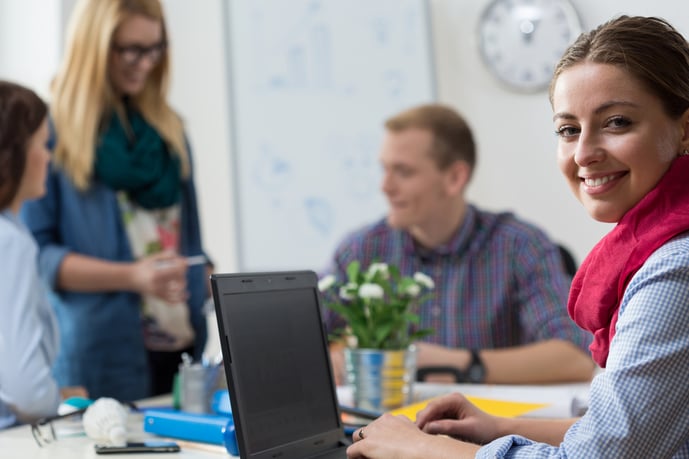 How can employee surveys help in retaining staff?
People value being asked for their opinion, and these opinions can lead to key insights around better strategic decisions.
That's why regular employee surveys are a smart business initiative.
Employee surveys refer to the questionnaires that evaluate the degree of engagement, satisfaction and attitude employees have towards their work. These surveys also give employees the chance to communicate their issues with the company.
Managers and HR professionals like you can use internal surveys to collect valuable reviews and suggestions from your teams. Employee surveys can also aid you in delivering employee programs that will keep workers feeling more fulfilled while minimising the risk of them deciding to resign.
Here's how:
Employee surveys allow you to determine their level of happiness with their work.
By conducting employee surveys, you'll gain insights into how many of your employees are satisfied or dissatisfied with their work, giving you a clearer idea of where to focus your efforts to improve employee well-being.
Employee surveys help you uncover the reasons behind their performance.
Through these surveys, you can understand the motivation behind employee performance. For instance, an employee survey can identify the reason why certain staff may not be meeting their KPIs. Or you can confirm that your business has a strong organisational culture due to how many employees answered that they feel content every day.
Your employees' welfare can be monitored through employee surveys.
Employee surveys provide you with an overview of your workers' emotional, mental and physical health. This allows you to monitor the welfare of staff so you can develop programs that will keep them healthy, safe and comfortable at work.
Employee surveys help you provide better support for your staff.
With the help of employee surveys, you'll be able to understand how to enhance their working conditions to improve productivity. Employee survey results also allow you to identify the training and development they require, their ongoing expectations and the ways they want to be supported by the company.
With employee surveys, you can show that you value them.
Employee surveys help communicate that you care for your workforce. By providing them with a way they can speak up, you'll show them that you place importance on their thoughts and feelings, fostering loyalty and allowing you to build lasting relationships.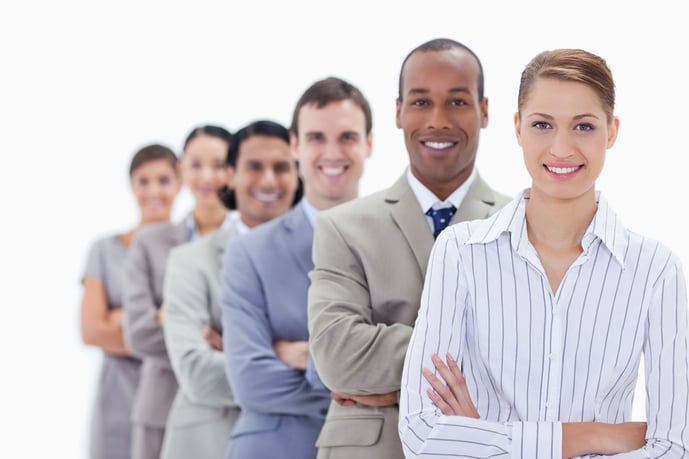 How to conduct employee surveys
Facilitating internal surveys all depends upon your organisation's objective. To get the best data, it's also important to ask the right questions and use a smart survey tool that perfectly suits your requirements.
At VibeCatch, we have a powerful platform that enables you to collect valuable insights through active, scientific-based listening and learning of your internal workforce.
We help you conduct surveys in an accurate and efficient manner to eliminate all kinds of biases and make your employees feel comfortable with responding. With our surveys, you can easily collect the employee insights you need to make sure that their welfare, needs and concerns are well taken care of. Now, you can work on giving them more reasons to stay in your business!
What is VibeCatch?
VibeCatch is an HR platform based on 15 years of proven research, offering you the opportunity to make a difference and prove the value of caring for internal employees.
Through VibeCatch's QWL Pools, Pulse Polls and 360 Feedback Polls, you can uncover hidden opportunities, correct issues and address areas of improvement for staff – all of which provide reliable information and a Return on Investment (ROI) to present to management.
Speak to our team today and we can take you through a live demo of VibeCatch.