As a manager or HR professional, you understand that passionate and engaged employees are paramount to the success of your organisation.
Not only does this attitude help to ensure your business goals and objectives are their priority, but it also promotes your organisation's positive working environment and contributes to your brand's public image.
One way to help build an enthusiastic team is by implementing initiatives that are designed to boost employee engagement levels. This helps your employees feel they are a valuable part of your organisation.
What is employee engagement?
Employee engagement is the measure of the level of motivation, passion and connection that each employee has with your company.
Their level of engagement indicates your team's commitment to your organisation, as well as their relationships with the people they work with. It can also demonstrate their alignment with your company's culture, values and goals.
While employee engagement is often associated with job satisfaction, it's predominantly influenced by a variety of factors, including location, company culture and the characteristics of other employees.
As these aspects are likely to change over time, it's important to measure employee engagement regularly to ensure that your organisation continues to address the needs of your team members.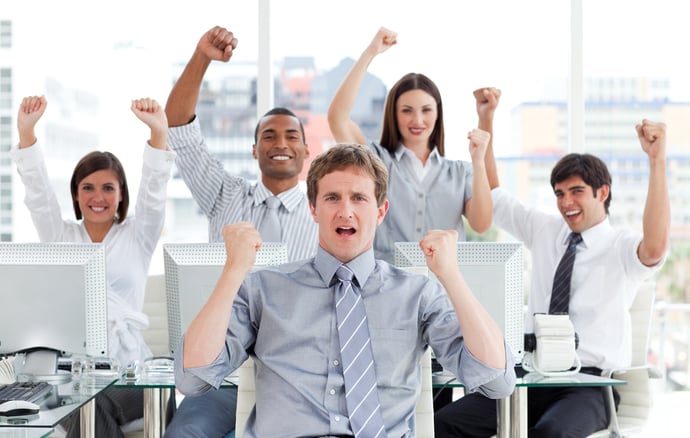 How to improve management strategies through employee pulse surveys
While it's easy to understand the importance of measuring employee engagement in the workplace, determining these engagement levels can be a little more difficult to execute.
One of the best measurement tools is an employee pulse survey.
However, many of these surveys tend to be full of questions that don't elicit the results that the organisation is after. These questions lead team members to give inaccurate and half-hearted answers – defeating the purpose of the survey in the first place.
To ensure you receive feedback that can add value to your workplace, you need to ask the right questions of your employees. So, we've compiled a list of seven pulse survey questions that you can use to help you boost your team's engagement:
Am I inspired by the purpose and mission of my organisation?

Employees who feel that their values are well aligned with the company's goals and values will naturally show more commitment to their work.

This question can help you to understand your team's connection with the environment they work in to help improve workplace engagement.
On a scale of 1 to 10, how reasonable is your workload? (and why?)

Asking this question can help you to distribute the workload in your office in a way that works with each employees' individual strengths, while avoiding burning them out.

Understanding how your team members fare in their respective roles is key to proper work delegation and longer-term retainment.
How would you rate the frequency of when you receive recognition?

Many employees who stay for a significant period of time with one organisation tend to do so because they feel valued and recognised for their hard work.

Ensuring that your employees feel recognised will help to foster loyalty and improve job satisfaction.
Is there someone at work who helps you grow and develop?

Team members feel most engaged when they are guided by someone they trust.

Get to know who your employees look up to at your organisation and help more team members find appropriate professional mentors who they can learn from.
Do you believe you're able to reach your full potential here?

Your team members want to work at a company that will nurture and feed their desire to grow.

Recognising the growth opportunities that your organisation can offer your team will help to drive employee loyalty and motivation.
Do you feel valued and part of a team?

When your employees feel valued and heard, they're likely to feel more aligned with your company's goals.

Use this question to help determine whether your team feels valued or whether you need to take steps to improve this aspect in your workplace.
On a scale of 1 to 10, how would you rate your work-life balance?

In order to remain productive and engaged, it's important that your employees feel they have a healthy balance between their working and personal lives. If your employees are off-balance, they will often find themselves less focused and close to burning out.

As more employees move to a remote working agreement, this is a particularly important question to ask in your employee pulse surveys.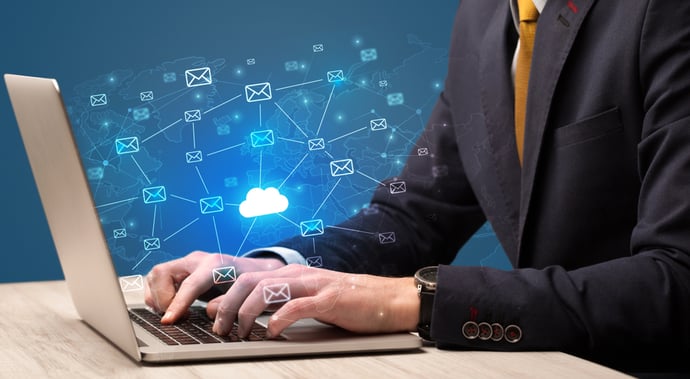 These pulse survey questions will help you get the best responses. But how do you conduct this survey effectively to get the best insights into your workforce?
Enhance your employee engagement with Quality of Work Life (QWL) surveys
At VibeCatch, we've created a powerful platform that enables you to collect valuable insights through active, scientific-based listening and learning about your internal workforce.
This helps you conduct accurate and efficient surveys to eliminate all kinds of biases and makes your employees feel comfortable about responding. With our surveys, you can easily gather all the insights you need to ensure that employee welfare, needs and concerns are taken care of.
Let VibeCatch help you engage your team
VibeCatch is an HR platform that has been built on the back of 15 years of proven research, offering you the opportunity to make a difference and show your employees that you value them.  
Through our QWL Polls, Pulse Polls and 360 Feedback Polls, we help you to uncover hidden opportunities, address any issues and identify areas for improvement with both employees and management.
For more information or to see a live demo of VibeCatch, speak to our team today.