In every relationship, communication is key – and business is no different.
So, to foster a healthy and productive working environment, it is important to ensure that you are communicating correctly with your employees.
To illustrate just how important communication is, Gallup's State of the Global Workplace: 2022 Report noted that low engagement and poor communication among employees cost the global economy around $7.8 trillion every year!
As business managers and HR professionals, one of your main responsibilities involves ensuring that the team communicates effectively, making processes more efficient and the business more profitable.
Fortunately, there are strategies that you can use to improve communication with employees. Let's discuss them today.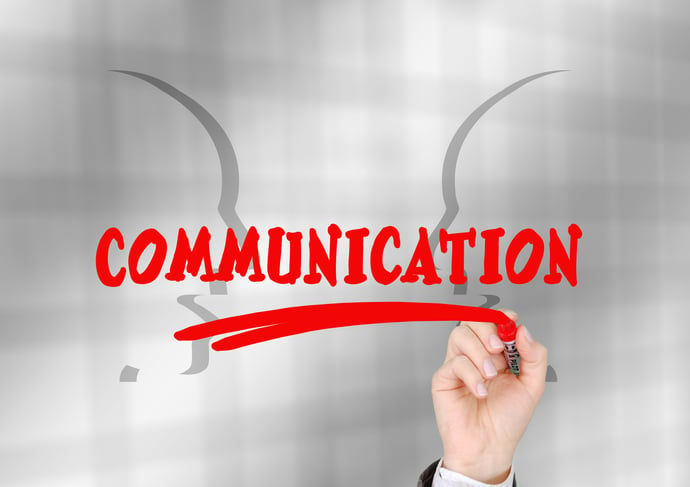 What does team communication involve?
Team communication involves all the interactions and exchanges between members – everything from structured meetings, and internal comms such as emails and bulletin board posts, to the simple and informal catch-up conversations that take place within the office.
Through effective communication with the team, your organization can develop the following:
a clear set of ground rules
specified roles and responsibilities
a shared mission and vision
an established process and workflow
accountability from all team members
All high-performing teams have effective communication systems that improve interdepartmental collaboration and foster a strong culture.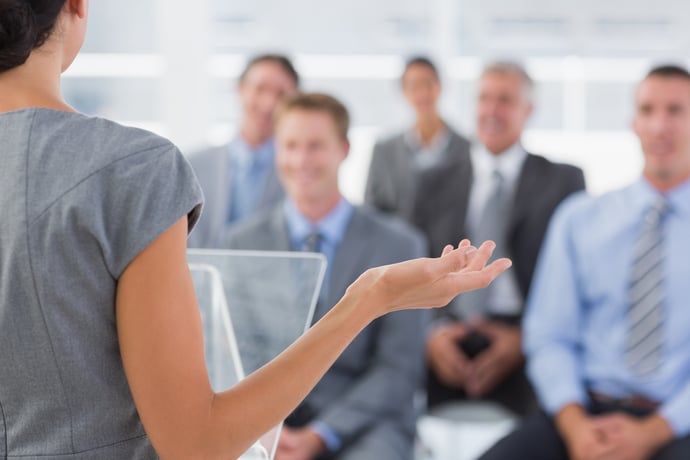 What are the benefits of communicating effectively with employees?
Teams who communicate effectively become successful as it impacts several aspects of an organization. The key benefits of communicating with employees include:
Better communication increases productivity.
A study by CMSWire found that 97% of employees believe that communication greatly impacts their task efficacy, while a McKinsey report showed that teams who are well-connected see an increase of 25% in productivity.
By simply improving communication within the team, your organization will see changes that will benefit your team, both individually and as a whole.
Better communication boosts employee engagement and morale.
With transparent communication, business managers and HR professionals like you can effectively boost employee engagement and morale. Today, burnout and work-related stress are common phenomena in the workplace. As such, they need to be addressed through constant and effective communication to facilitate engagement and boost morale.
Better communication improves retention rates.
According to the 2022 Engagement and Retention Report by Achievers, 52% of employees say that they choose to stay in organizations where they feel valued and supported. One of the best ways to make your employees feel valued is by facilitating open communication within the team.
Because better communication impacts the entire organization, it also affects customer service and the overall results that the business achieves. So, as business managers and HR professionals, it's important to come up with ways to facilitate better and more effective conversations within the team.
How can you improve communication with employees?
As basic as communication sounds, most organizations still struggle with facilitating open and effective communication – and this is quite a common concern in the workplace.
So, here are 7 tips that will help you improve internal dialogues with employees.
Remember: you're the one who sets the tone.

Facilitating open and honest communication starts with you. Once you set the standard by constantly communicating with them, your team will naturally follow your lead.

So, think about the tone you want to set in relation to the communication styles of your team members: do you want formal meetings? Casual catchups? Do you prefer written or spoken conversations?

However you want to communicate with the team, the key is to start and show them how it's done.


Always be clear and concise.

The main goal of communication is understanding. As such, it is imperative that the messages you're sending are getting across clearly and not getting lost in translation.

So, when communicating with the team, always use the tone and language that everyone in the organization understands.


Create an encouraging atmosphere.

An environment that makes your employees feel safe will encourage them to speak up and listen. So, you want to make sure that you're starting conversations by establishing that the office is a safe space and that all ideas are welcome. This way, you can sustain their attention, deliver your message clearly, and get their input as well.


Think about timing.

When setting up meetings, always consider the schedules of your employees.

Are you setting up a meeting in the middle of the day when they're overwhelmed with tasks? Are you starting Monday morning with a short motivational catch-up that will set them up for the week? Are you ending the week with a casual conversation to help them wind down for the weekend?

Whatever the purpose of the conversation is, remember that timing matters.


Make sure that your actions reflect your words.

To build trust within the team, you want to be the leader who walks the talk.

As business managers and HR professionals, it's important for you to establish credibility. By following through on the words that you say, you're encouraging the team to take all communications seriously.


Feedback is part of communication, too.

To ensure your employees feel involved and valued, comment on the work they turn in and acknowledge the work they do.

This helps your team see that you appreciate them and encourage them to communicate openly. Feedback prompts team members to share more, which helps you understand them better. Of course, a little reward along with positive words can help, too.


Don't forget to listen.

You're not just communicating to be heard - you also want to listen and address valid employee concerns too. Sometimes, it's just as simple as asking questions and getting direct answers. However, some concerns are more complicated than that.

This is where VibeCatch can help! We've built a powerful platform that enables you to take advantage of scientific-based listening.

We assist you in learning more about your employees' concerns, issues and feedback in an accurate and anonymous way, so it's easier to proactively address any kind of problems or opportunities in your business.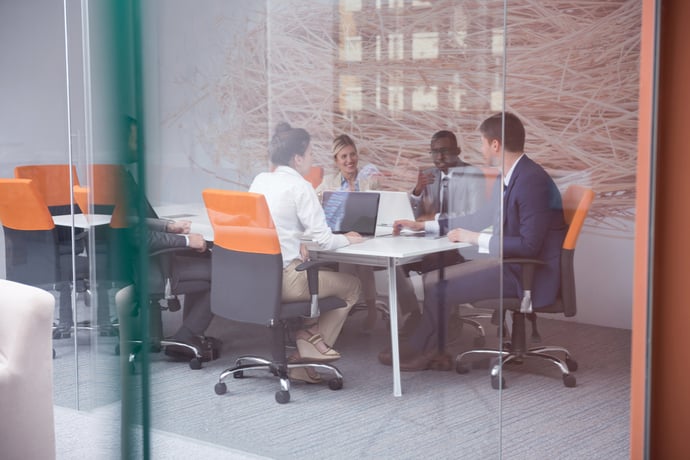 VibeCatch can support you in improving employee communication
In the digital age, data is king, and regularly measuring your employee engagement and well-being levels equips you with valuable insights that can enhance your work environment for everyone.
At VibeCatch, we offer the ideal way to proactively listen and communicate with your team so you can foster healthy relationships and reduce the turnover of your best employees.
Our platform collects frequent and anonymous feedback from employees and delivers an automatic and clear breakdown of the results to help you make smarter decisions for your people.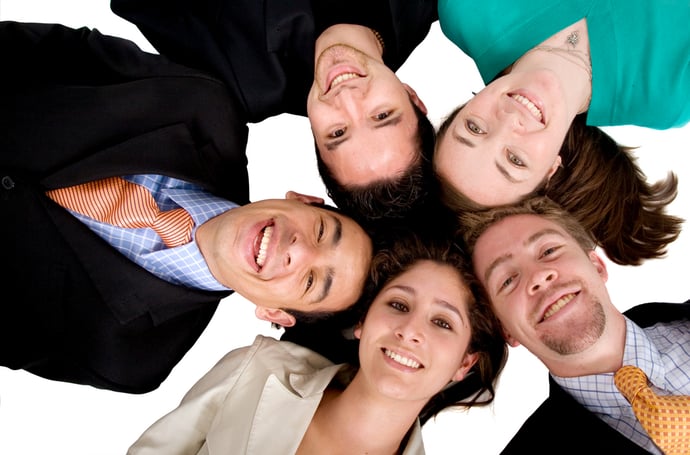 What is VibeCatch?
VibeCatch is an HR platform based on 15 years of proven research, offering you the opportunity to make a genuine difference and understand the impact that your working environment has on your staff.
Through VibeCatch's QWL Polls, Pulse Polls and 360 Feedback Polls, you can uncover hidden staffing opportunities, correct issues and address areas of improvement for both employees and management within your organization.
Speak to our team today to see a live demo.