In the past few weeks, we've witnessed the impact of COVID-19 on the global workforce.
An estimated 2.7 billion employees globally have shifted to working remotely due to lockdowns and social distancing measures. There were also unfortunate cases of layoffs because some businesses were forced to close.
As every organisation struggled to survive during the crisis, the Human Resources (HR) stood on the frontlines, guiding employees, adapting policies and improving systems to ensure that the productivity of operations and workers remained.
However, things are beginning to normalise again.
Now that businesses are dealing with the aftermath of the pandemic, everyone from managers to staff members are having to face the "New Normal" work setting.
This means the HR team will once again play an important role in assisting employees and implementing new processes.
To help, here are a few changes to your business post-COVID and the ways you can provide support in the new era of 2020.
What are the "New Normal" changes your business must deal with?
The COVID-19 pandemic has affected industries in all different ways. But one thing's for sure – businesses like yours will have to reshape the way you work in order to cope with the new landscape.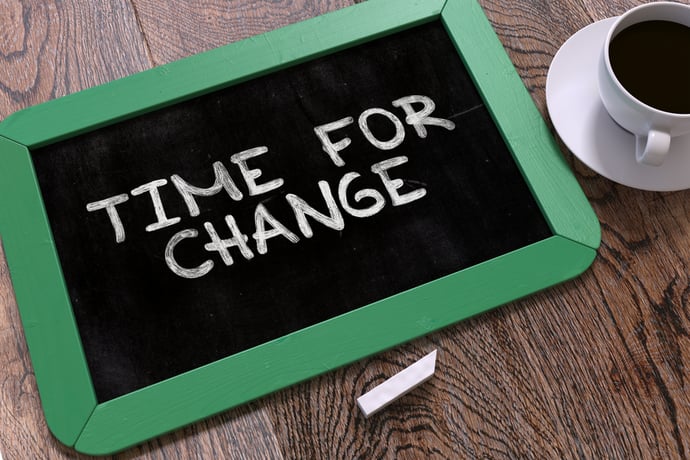 The following changes are some of the "New Normal" conditions your Human Resources team must pay attention to:
Redeployment and restructuring
Because of the lockdown and restrictions, several companies are still struggling financially. Poor cash flow might force your business to restructure, with some of the employees from the non-performing divisions getting transferred to locations where demand is likely to rise again. The HR team must be there to support this transition to ensure the shift is smooth for people and the business alike.
Shifts in talent acquisition and retention
After evaluating the impact of the pandemic, management may find itself considering changes to the workforce.

To help them make smarter decisions, the HR team must provide insights into the importance of keeping your talent pipeline full. The HR department must also be prepared to keep in touch with potential new hires and rehires in the future.



Working remotely


With governments eventually lifting restrictions, coming back to the office will be a possibility again. It can't be denied, however, that working from home is now a viable option. HR must be there to implement standard operating procedures and ensure productivity remains high, regardless of location.

Strict safety and health measures


The "New Normal" doesn't mean the coronavirus has been totally eliminated. To prevent the spread of the disease and protect the health of employees, additional safety precautions are expected in the workplace.



Innovating ways to revive and enhance the business


Employees and even company leaders are experiencing low morale in the wake of COVID-19. However, the new normal is all about reviving the company culture and getting employees engaged in recovering the business.
As you can see, the HR Team has a significant responsibility in this next phase of the year, trying to find the perfect balance between the requirements of your organisations and the needs of employees.
How can HR support in this "New Normal"?
HR's role is to provide the workforce with guidance and support, so they'll be able to navigate the new work environment successfully.
Here are some ways in which you can help your business' employees:
Provide outplacement and transition services.


If management decides to temporarily lay-off some of its workers or deploy them into other areas of your business, HR must be prepared to carry outplacement and transitioning services to help employees.



Prepare a modified HR Manual and train workers to adapt to new policies.


Since it's a must to prioritise the security and safety of employees and customers alike, some parts of your business operations must be re-assessed. You must also have to comply with any new measures set by the government.




It's HR's role to keep employees informed and make sure they are supported with any new practices.



Develop a "Returning to Work" plan.


After determining those who need to come back to the office, you must prepare the updated guidelines to answer any questions or concerns.



Implement additional safety precautions at work.


Sanitise your workplace and conduct hazard assessment accordingly. Aside from disinfecting the surroundings, you must also reinforce good hygiene and safety by providing cleaning materials, protective equipment and face masks.




You must also encourage employees to take tests for COVID-19 and facilitate social distancing throughout the workforce environment.



Open up communication channels with employees.


To revitalise company culture and engage employees, it's important to maintain constant, two-way communication.
Keep in touch and ask how the company can assist them with this "New Normal" setting. Gathering reviews, feedback and suggestions is also a good idea, so you can further improve your processes and crisis management.
Fortunately, a platform like VibeCatch offers you an efficient way to consistently connect and gain honest insights from employees on an ongoing basis.
How can VibeCatch help you?
In this unprecedented time, it's more important than ever to measure employee engagement, performance and well-being.
By collecting valuable insights from your workers through one powerful platform, you'll be able to learn how you can improve your company and its operations in the new normal.
VibeCatch uses active, scientific-based listening and learning of your internal workforce to yield better (and trackable) results.
What is VibeCatch?
VibeCatch is a HR platform based on 15 years of proven research, offering you the opportunity to make a difference and prove the impact that you know you make every single day for the people around you.
Book an obligation-free consultation and we'll discuss your options to show you how VibeCatch can help you help everyone.