Employees spend a significant amount of time with their colleagues, peers and bosses.
To nurture healthy relationships with staff and improve employee retention, it's important to create a conducive workplace environment where everyone is fulfilled, well-supported and appreciated.
However, this is easier said than done – and the stats don't always paint a harmonious picture.
1 in 8 American workers have experienced direct verbal abuse or threats.
1 in 4 UK workers have been bullied at work and reported feeling left out in the workplace.
37% of Australian workers report having been cursed or yelled at in the workplace.
1 in 5 American workers have been subjected to some form of verbal abuse, unwanted sexual attention, threats, or humiliating behavior at work.
As business managers and HR professionals, one of your main responsibilities involves ensuring employees won't ever have to feel out of place, discriminated against, or threatened in the workplace.
Fortunately, there are ways your business can proactively address and effectively prevent office bullying.
Let's discuss them today.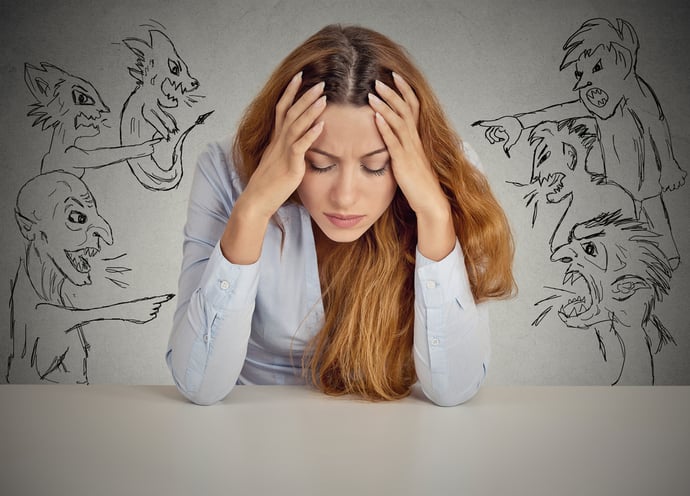 What is office bullying?
Office bullying or workplace bullying refers to repeated unwanted, unwarranted or unfavorable treatment of a person by their supervisors, subordinates, teammates, or colleagues. It happens when someone's actions harm another employee's welfare – physically, emotionally, or mentally.
Some examples of office bullying include:
criticisms that intimidate, humiliate, or single someone out unreasonably
gossip and jokes that degrade a worker
threats and aggressive yelling targeted at another staff
wrongful blame and baseless accusations
social exclusion or isolation of an employee
stealing of colleagues' ideas or hard work
withholding important data and monopolizing resources
constant interruptions or disruptions while working
unrealistic deadlines or tasks
In cases where supervisors and managers are victims, bullying is often in the form of retaliation wherein subordinates refuse to obey orders or acknowledge decisions made by their bosses.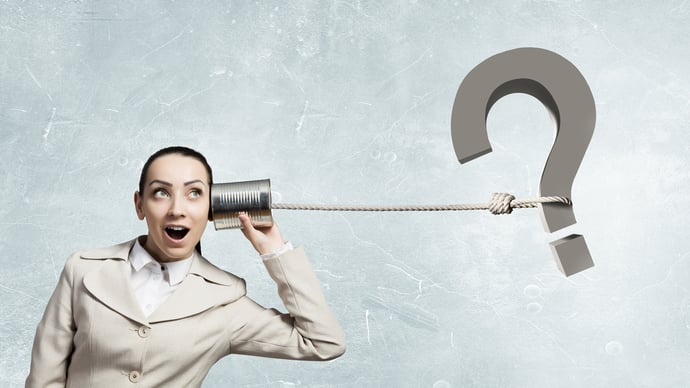 What are the impacts of office bullying on a business?
When employees are bullied, they often suffer from stress, anxiety, depression, sleep disturbances, and panic attacks. Bullied employees are also prone to headaches, muscular tension, and other physical illnesses that can negatively affect their performance and productivity at work.
Because bullying impacts employee confidence, morale, and motivation, workers who are bullied find it difficult to step up and contribute further to the organization's overall success.
Office bullying also increases rates of absenteeism, turnover, and recruitment, which in turn leads to higher costs for the business. In fact, it was found in a study that workplace bullying is costing the Australian economy alone between $6 billion and $36 billion every year.
This comes as no surprise. Dealing with cases of workplace bullying takes focus and precious time away from more value-adding activities for the company.
If not properly addressed, office bullying can also ruin your brand's reputation. After all, potential applicants or candidates, as well as customers and shareholders, do not want to be associated with an unhealthy workplace that does not protect its employees' welfare.
3 ways to address workplace bullying
You can't expect your employees to go the extra mile in fulfilling your business goals when they do not feel safe and comfortable at work.
As such, it's essential to effectively address bullying and prevent it from being an ongoing concern in your workplace.
To discourage any form of office bullying, here are some steps you can take:
Empower employees to immediately report any incident of bullying.
Your organization shouldn't tolerate bullying – and you must be bold enough to let your employees know this.
Start by advising staff to keep records and evidence of bullying, so it's easier to extensively assess the situation and perform necessary disciplinary actions. Through investigations, you can also reassure employees that you take their concerns and complaints seriously.
Furthermore, you can encourage staff to come forward by providing assurance that you can assist them in getting the professional support they need to cope and move on from their own bullying incident.
Establish a formal workplace bullying policy.
Some may not be fully aware that what they're doing or saying is already harmful to their colleagues. It's important then to have clear, written guidelines on what workplace behaviors are acceptable or not, so employees can properly set their boundaries when dealing with their superiors, subordinates, and teammates.
Educating everyone in the organization about office bullying, including the negative effects it can have on another employee and on the overall business, can also help your staff to reflect on the consequences of their actions.
As part of your anti-bullying commitment, you can also facilitate training for managers and supervisors to enable them to deal with bullies and their victims – fair and square.
Be a safe space in your workplace.
As HR professionals and business managers, you must show that your doors are always open – that is, employees can freely talk to you about their bullying experiences as well as their colleagues' experiences too.
But how about those victims of office bullying who are hesitant to report, especially if their bully is someone from above them?
This is where VibeCatch can help! We've built a powerful platform that enables you to take advantage of scientific-based listening.
We assist you in learning more about your employees' concerns, issues and feedback in an accurate and anonymous way, so it's easier to proactively address any kind of bullying in your business.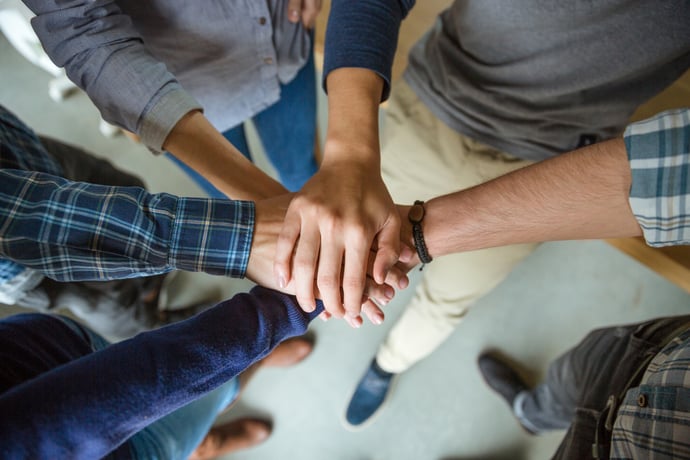 VibeCatch can support you in mitigating workplace bullying
In the digital age, data is king, and regularly measuring your employee engagement and well-being levels equips you with valuable insights that can enhance your work environment for everyone.
At VibeCatch, we offer the ideal way to proactively listen to your team so you can foster healthy relationships and reduce the turnover of your best employees.
Our platform collects frequent and anonymous feedback from employees and delivers an automatic and clear breakdown of the results to help you make smarter decisions for your people.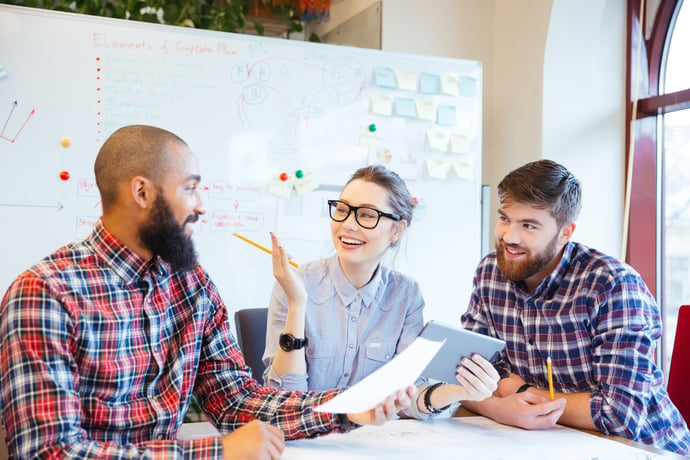 What is VibeCatch?        
VibeCatch is an HR platform based on 15 years of proven research, offering you the opportunity to make a genuine difference and understand the impact that your working environment has on your staff.       
      
Through VibeCatch's QWL Polls, Pulse Polls and 360 Feedback Polls, you can uncover hidden staffing opportunities, correct issues and address areas of improvement for both employees and management within your organization.     
Speak to our team today to see a live demo.