When you work in Human Resources, your core responsibility is to take good care of employees.
You must ensure that they are satisfied and happy with their work and their conditions, while also making sure that they are performing to the best of their abilities.
It's important to strike a perfect balance with the two, as disengaged and dissatisfied employees will likely become unproductive in your workplace and will lack the initiative to drive your company forward – like you and Management needs them too.
To prevent those negative things from happening, you must nurture employees' well-being and establish employee engagement, because the cost of inaction can be devastating to you and the whole organisation.
What is employee engagement?
Employee engagement is a workplace approach where your employees are actively committed to contributing to the company's overall success – this is because they completely understand its mission and vision.
You can say that employees in your company are engaged if they display passion, initiative and sense of productivity in their jobs. More importantly, they clearly understand the impact their individual roles have in achieving the goals of the company and are motivated to fulfil them.
Knowing this, how engaged do you believe your workforce to be currently?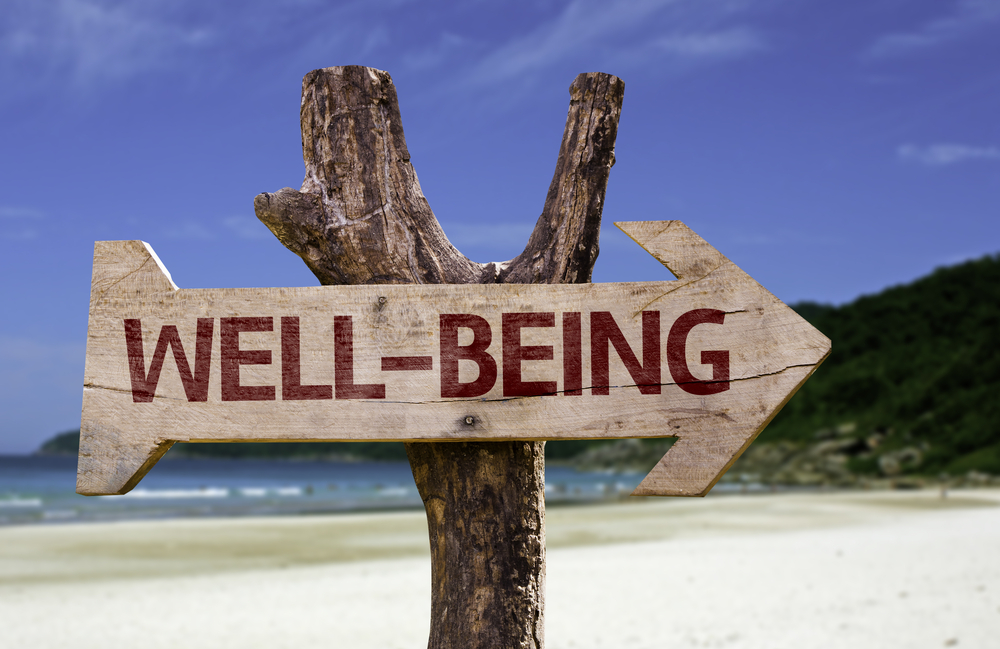 What is employee well-being?
Employee well-being, on the other hand, refers to the physical, mental and emotional state of the workers. It also extends to your employee's level of happiness and job satisfaction.
Both engagement and well-being are connected in the sense that happy employees are more likely to be the most engaged ones. When these workers feel that their welfare is taken care of by Management, they will become more motivated to 'repay' the company through quality output and loyalty.
At this stage in your organisation, how would you rate your employees' current well-being?
Why is employee engagement and well-being important?
An article from Forbes stated that employee engagement is the level of commitment, passion and loyalty workers have toward their company. Simply put, the more engaged the employees are, the more they become efficient and effective in delivering their tasks.
In other words, an engaged workforce works harder and smarter.
Apart from that, engaged employees are known as better decision-makers. Since they fully understand the company's purpose, their thoughts and actions are aligned with what's best for it.
These benefits make employee well-being and engagement vital to your business' overall success. For your business to thrive, you need to build better relationships with your greatest resource – your workforce.
You, as part of the Human Resources department, then, must appreciate that employee engagement is more than organising teambuilding activities and events. It is essential to invest now on nurturing and building two-way communication with staff so they feel valued.
The reason?
Your inability to take these certain actions can be costly for the company in many ways.
What are the consequences of not looking after employees?
Imagine if your employees are unhappy, unsatisfied and unfulfilled with their work conditions within your company. What would happen if they don't feel a sense of inclusion and there is no trust between you and them?
They're unlikely to be very dedicated to performing well and they won't go above and beyond to help the company accomplish its objectives.
This is evident as seen by research conducted by management consulting firm, Gallup. According to their findings, disengaged employees have 37% higher absenteeism, 18% lower productivity and 15% lower profitability.
Furthermore, disengaged employees are prone to negatively affect the people around them. By saying negative things about your company, they may disrupt and prevent other employees from being engaged as well – this can impact your overall culture!
If employees find it hard to find value in their work, it might also be difficult for them to deliver value to your customers.
All of these effects together can cause a serious problem for your organisation, affecting everything from sales and profitability, to poor customer service and high staff turnover.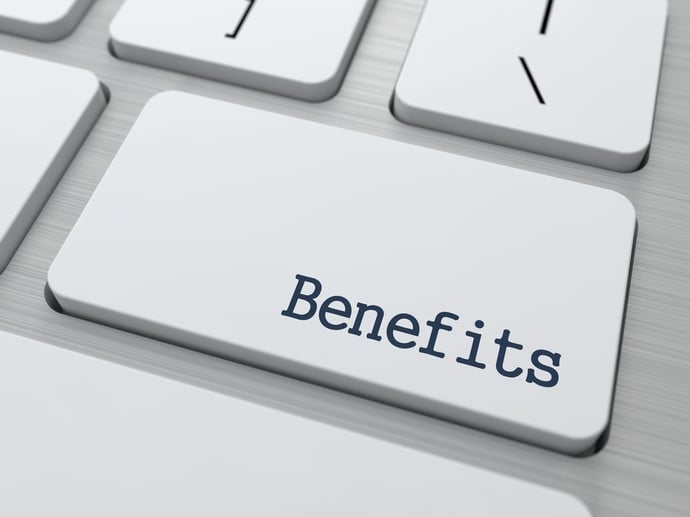 What are the benefits of looking after your employees?
It is, therefore, necessary to take care of your workers' well-being, so they will be more inspired to deliver high quality of service and productivity, which in turn will also lead to increased sales and higher profits.
Campbell's Soup CEO, Doug Conant, was quoted in a Forbes article stating, "To win in the marketplace, you must first win in the workplace."
Keep in mind that committed and engaged employees are the best brand ambassadors of your business to the outside world. They drive customer loyalty by providing satisfying experiences to people.
Likewise, when your teams feel fulfilled and happy going to work, you minimise the occurrence of absences and frustration in the workforce. There is also a lower risk of having a high staff turnover. Time, effort and resources can also be saved while you keep on attracting good new employees.
It's for those reasons that it is important for you, in Human Resources, to employ an effective engagement and well-being strategy.
How to engage with the employees and look after their well-being
There are numerous ways in which you can engage your employees and look after their well-being.
Some of the things you can do include:
1. Give your employees proper orientation and training.
If employees are aware of their responsibilities and they fully understand their roles, they'll be more immersed in contributing to the accomplishment of your organisation's goal.
2. Recognise them.
Providing acknowledgement makes workers feel a sense of belonging. Encourage a culture where managers and supervisors show appreciation to their team members
It will make workers realise that their presence is important and it's worthwhile to share their opinions and efforts.
3. Invest in their development and welfare.
Be employee-centric. Provide your employees with a conducive working environment they'll look forward to every day.
Equip them with learning and training initiatives, so that they know that you care for their growth. Engaged employees are people who constantly challenge the status quo. Enhancing their skills will help them deliver outstanding performance levels and innovative solutions.
4. Provide them with feedback.
This will allow them to know what areas to improve. Employees who receive feedback from their employers feel a sense of inclusion. Knowing that they are visible to the eyes of the management gives them the motivation to work well.
5. Communicate with them effectively.
Employee engagement requires two-way communication between you and the employees. For you to nurture it, you must get their side and know how they feel.
It seems easy, but an honest conversation rarely occurs. Employees find it difficult to personally express their views for fear of conflicts and misunderstandings.
So, what should you do? How can you let them know that their voices matter and that their insights are valued? How can you get genuine and reliable reviews without their fear of reprisal hindering along the way?

Vibecatch is your answer.
How VibeCatch can help you engage your employees?
In this digital age, where data is king, there is an opportunity for you to measure employee engagement and well-being.
By obtaining their valuable insights through one platform, you'll be able to acquire objective and relevant suggestions on how you can improve your company and its operations.
As Harvard Business Review's recent report demonstrated, gathering data from your employees on a regular basis and acting accordingly can be beneficial on many levels. The research suggested that doing this can influence employee retention and productivity, which in turn increases organisational performance.
If you're thinking of doing the usual surveys, it's important to use active, scientific-based listening and learning of your internal workforce to yield better (and trackable) results.
What is VibeCatch?
VibeCatch is a HR platform based on 15 years of proven research, offering you the opportunity to make a difference and prove the impact that you know you make every single day for the people around you.
Through VibeCatch, you don't need to be hesitant in addressing workforce issues anymore. This time, the HR department will be able to work based on reliable information and you can now have a tangible Return on Investment (ROI) to present to management.
Book an obligation-free consultation and we'll discuss your options to show you how VibeCatch can help you help everyone.