Making a good first impression is not only for prospects and customers.
As a business manager, it's also important that you give your new employees a great experience from the start too. By engaging and supporting new hires from the get-go, you'll not only be able to improve employee retention but also drive your company's productivity and profitability levels too.
But how can you effectively engage these new team members so they will feel welcomed and remain committed to working with you for a long time?
Let's discuss some ways you can nurture your recent recruits into highly engaged and performing team members of your business.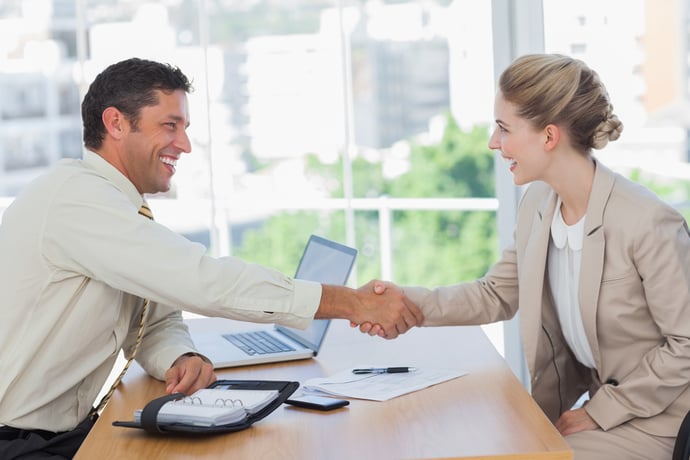 What are the benefits of engaging new hires?
Employees are one of your business' most valuable assets. So, engaging new team members is essential if you want to set them up for success.
Through improved employee engagement, staff will feel more connected, enthusiastic and committed to their roles. In addition, engaging new hires enables you to build and nurture a culture where everyone is dedicated to working towards the accomplishment of business goals.
If these reasons aren't enough, here are even more business benefits of engaging new employees from the start.
It fosters employee loyalty
A strong onboarding process improves new hire retention by 82%. This indicates that when employees are engaged right from the beginning, they are more likely to show up and stay with the company. In fact, engaged employees also have a reduced absenteeism of 41%.
It delivers excellent business outcomes
According to a study by Gallup, business or work units that have high employee engagement are 21% more profitable. As engaged employees are more focused, collaborative and productive, they contribute to the overall success of a business.
It paves the way for better talent attraction
New hires who are engaged and well-guided are more likely to recommend your company to friends and networks. This is an effective approach to solidify your reputation as an employer, as well as help you attract even more quality talent.
It boosts customer satisfaction
Engaged employees increase sales by 20% and customer ratings by 10%. Empowered by the motivation to excel in their work, engaged new hires are better positioned to provide quality services that satisfy clients.
Engaging new hires enables you to be more proactive in addressing employee turnover. This prevents you from wasting time, resources and energy recruiting and training employees over and over to replace those who leave.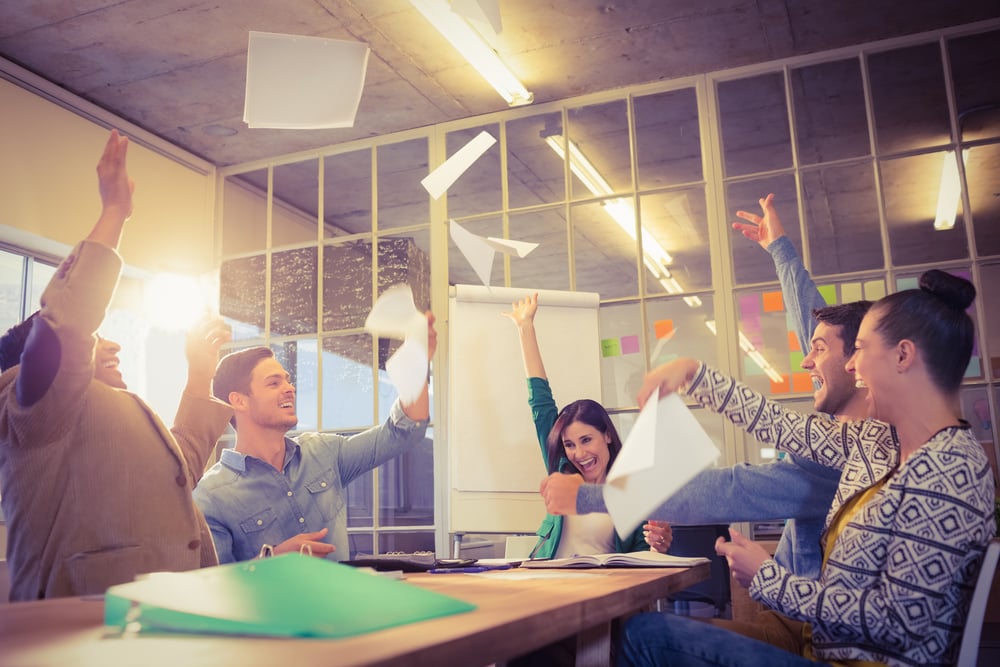 How to engage new hires in your business
Having new employees is a sign that your business is progressing towards its goals and experiencing growth.
However, this is just the first step – ensuring that your new hires remain engaged is crucial if you want to tap into their full potential from the beginning. Here are some ways to do it right:
Make the onboarding process seamless.
Research shows that only 12% of employees believe their organization does well in onboarding new employees.
The first day (even week or month!) of your new team members can be quite overwhelming. To provide a comfortable and welcoming experience, make sure they are not bombarded with paperwork or tasks without proper training. Also equip them with the tools, files and data they need to efficiently navigate their new jobs.
Introduce them properly to the current team.
Engaging new employees is easier once they have become more comfortable in their new work environment – this includes the current team.
As such, it's helpful to introduce them to their colleagues who can show them around the office, answer their questions and help them adjust. It's also a good idea to assign work buddies and mentors who will support and inspire new hires to deliver outstanding performance.
Get them familiar with the company culture.
New hires will feel more connected with the business once they have understood and embraced the company's culture.
By showing them what the business stands for, how employees work together and what shared practices are uniting everyone towards a common goal, you'll be able to enhance their overall engagement level – today and in the future.
Nurture their growth and development.
To keep new hires engaged, let them know that you support their professional growth within your organization. This includes informing them about the various opportunities and benefits you offer for their ongoing development and upskilling.
Make sure to also give them avenues to showcase their capabilities, share their expertise and contribute further to the success of the business.
Touch base with new hires and get their feedback.
Did you know that asking for feedback improves businesses' relationship with new hires by 91%? New employees who were asked to provide feedback prior to their start date are also 79% more willing to refer others.
Having regular check-ins and communicating constantly with new employees enables you to address their concerns and support them throughout the onboarding process and beyond. By getting their honest feedback and suggestions, you'll also be able to make smarter decisions about how to engage and retain employees in the long run.
How to collect insightful feedback from team members
At VibeCatch, we've built a powerful platform that enables you to take advantage of scientific-based listening to assist you in learning more about your ever-changing workforce in a non-intrusive way.
We help you proactively harness the strength of clear feedback to boost employee engagement and enable your team to stay committed to working together with you.
How does VibeCatch help managers engage new hires?
In the digital age, data is king, and regularly measuring your employee engagement and well-being levels equips you with valuable insights that can enhance your work environment for everyone.
At VibeCatch, we offer the ideal way to proactively listen to your team so you can foster healthy relationships and reduce the turnover of your best employees - including those who have been recently hired.
Our platform collects frequent and anonymous feedback from employees and delivers an automatic and clear breakdown of the results to help you make smarter decisions for your people.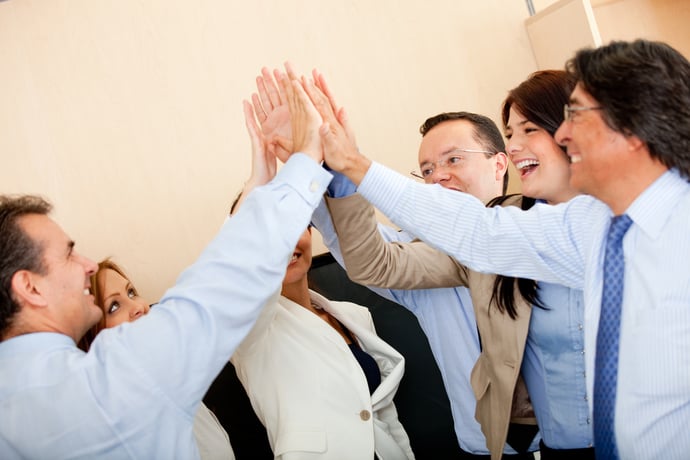 What is VibeCatch?       
VibeCatch is an HR platform based on 15 years of proven research, offering you the opportunity to make a genuine difference and understand the impact that your working environment has on your staff.      
     
Through VibeCatch's QWL Polls, Pulse Polls and 360 Feedback Polls, you can uncover hidden staffing opportunities, correct issues and address areas of improvement for both employees and management within your organization.    
Speak to our team today to see a live demo.