About Vaisala
Vaisala is a global leader in weather, environmental, and industrial measurements headquartered in Vantaa, Finland. They have been solving global challenges with innovative measurement technologies for 85 years, and over the past nine decades have created thousands of innovations and taken significant technological leaps.
As they hope to continue being a leader in the world of innovation, they recognize the importance of creating a positive work culture to foster wellness in their greatest asset -- their employees. Vaisala implemented the use of the VibeCatch employee engagement tool in order to dig deeper into their employee engagement and productivity. We sat down with their US HR Director to review the results and get some helpful insights.
The Context and the Challenges
Vaisala had identified that the traditional employee engagement platform they had been using wasn't a sophisticated enough tool to produce the full results.
They were looking for a tool which would enable a culture change and address employee engagement within their digital organization.
Though the tool provided bar charts and response rates, it didn't provide the type of in-depth analytics that allowed them the opportunity to have a big influence on employee wellbeing.
Like many companies, they were in search of a resource that would have a proven impact on employee wellbeing, while also providing an ease of use with their workflow. The employee engagement tool they were previously using could often be overwhelming time wise.
They had to create survey questions on their own from scratch, and this often limited the areas they were able to focus on due to time constraints. This affected the ease of use as they were not able to get surveys out as efficiently. As a technology organization, they also recognized the importance of using a tool that would appeal to the digital team within Vaisala.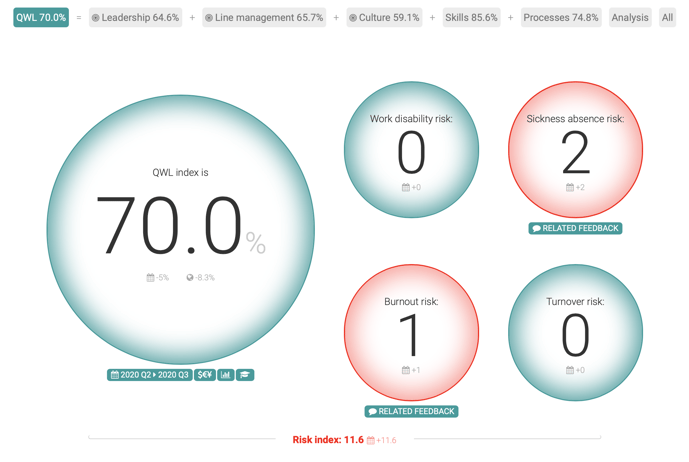 The Solution - How They Came to VibeCatch

As Kimberly Howell in HR at Vaisala commented: .
"The robustness and the user-experience that you get with VibeCatch seemed to be the best fit for what Vaisala wanted to accomplish"
While addressing the approach they wished to take toward employee engagement, Vaisala knew they wanted to do something that would provide a real-time pulse on the organization. Their company had recently gone through some significant changes, and they set out to do a reset in their company culture in a specific unit of their organization. As they went to market and researched different providers for an employee engagement platform, the features and functions provided by VibeCatch ticked all the boxes for what they aimed to achieve.
In order to set Vaisala up for success to get the most out of the extra features provided by our platform, VibeCatch spent time with Vaisala HR during the onboarding process to help them understand the tool and all of its capabilities. We were available for any questions they had during the process to ensure they were able to start setting up the QWL polls and monthly pulses with ease and efficiency.
Results - The Benefits Vaisala Got From Using VibeCatch
The results Vaisala received with their use of VibeCatch really highlight the qualities of robustness, and the VibeCatch attention on user-experience. Through the use of VibeCatch's QWL Polls and Pulse Polls, Vaisala was able to report concrete and simple measurements that allowed them the opportunity to easily identify which teams needed the most assistance and where most of their challenges lay.
Some of The Key Benefits Vaisala Identified in Using VibeCatch Were:
Easy access to clearly see the dashboard and analytics: this allowed them to hone directly in on leadership or work processes. Being able to drill down and view the comments from the QWL helped to peel the layers back to get an even more targeted perspective on where problems and issues were most prevalent, and where they needed to take the most action.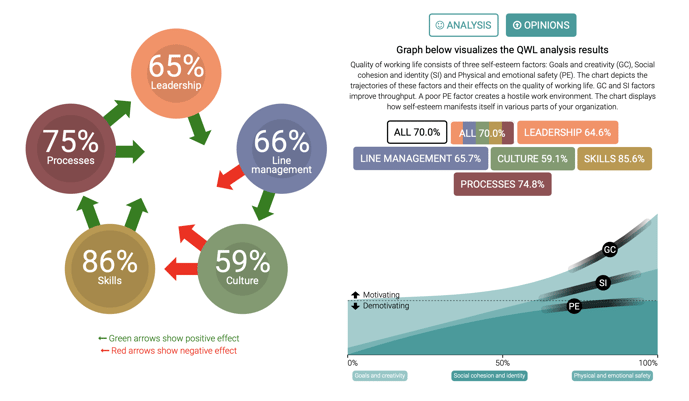 The VibeCatch platform building upon itself for targeted analysis -- using the information from the QWL polls helped the company shape their pulse surveys. They found a lot of value in using the QWL feedback to target their survey questions.
.The surveys created by VibeCatch - Vaisala identified that the surveys created by VibeCatch to address different issues were invaluable and instrumental in saving time for the company. This provided them the opportunity to spend more energy on connecting with their employees and addressing employee needs. For example, with many employees working remotely over the past year, many companies experienced a disconnect in employee engagement. With the VibeCatch prepared survey that targeted remote workers, Vaisala was able to quickly put the survey out and use the feedback to address issues in real time.
HR loved that they could do it all through Slack - A culture channel was set up through Slack where surveys could be sent out with ease to anyone in that channel. A win for HR and a win for employees!
Vaisala reported that their results from VibeCatch, "validated some of the challenges that we knew we already had." This validation really helped to hone in on where they needed to take the most action.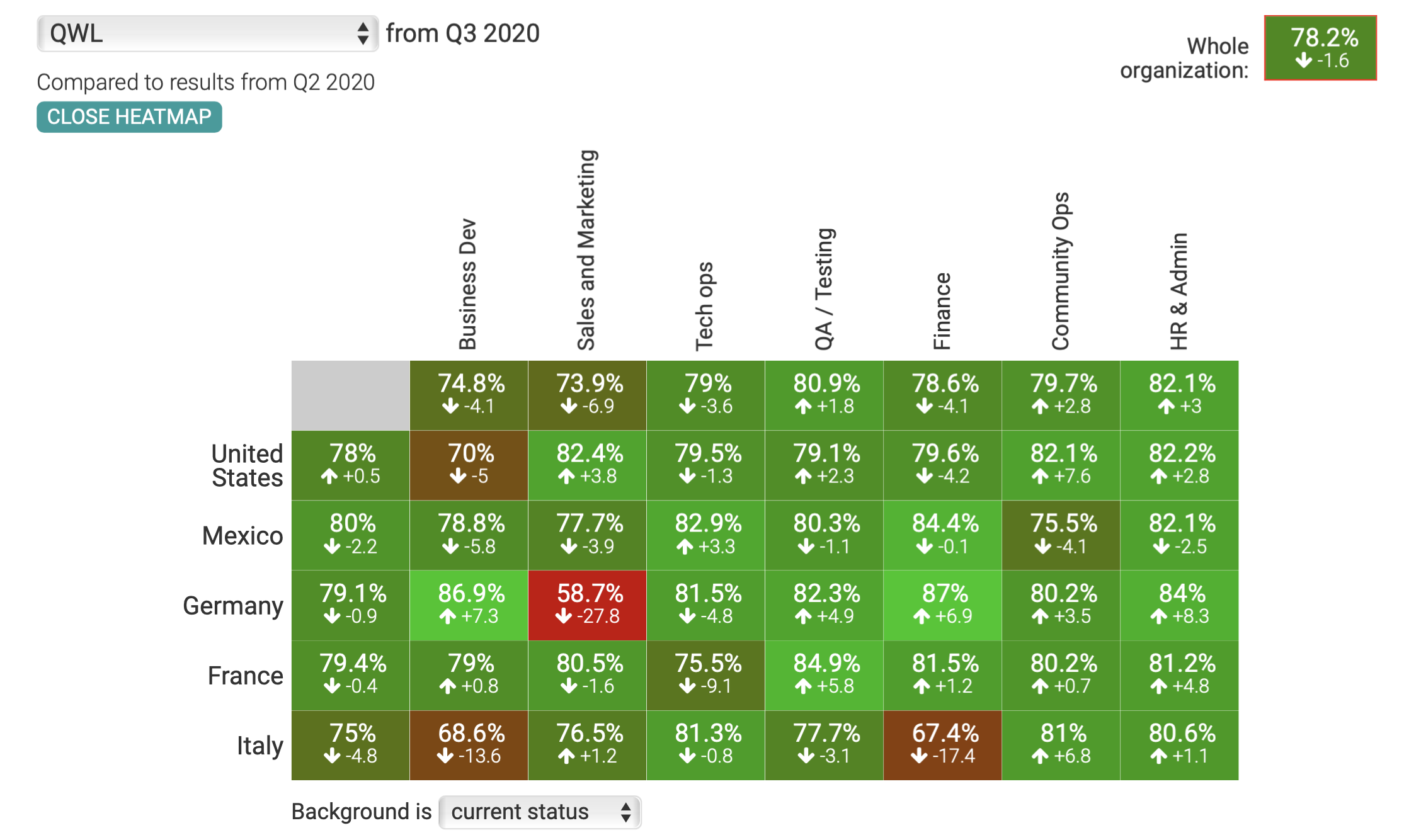 The company also identified that they were able to be nimble and agile in their actionable response in a way they had been previously unable to do with their previous platform; they used pulse polls to implement some corrective actions and verified those actions would be taken care of. This helped them to see where they could have the biggest influence on their employee wellness. The data they received from the VibeCatch polls and surveys provided analytics they could use in a meaningful way, in order to facilitate easier and informed decision making for the most impact.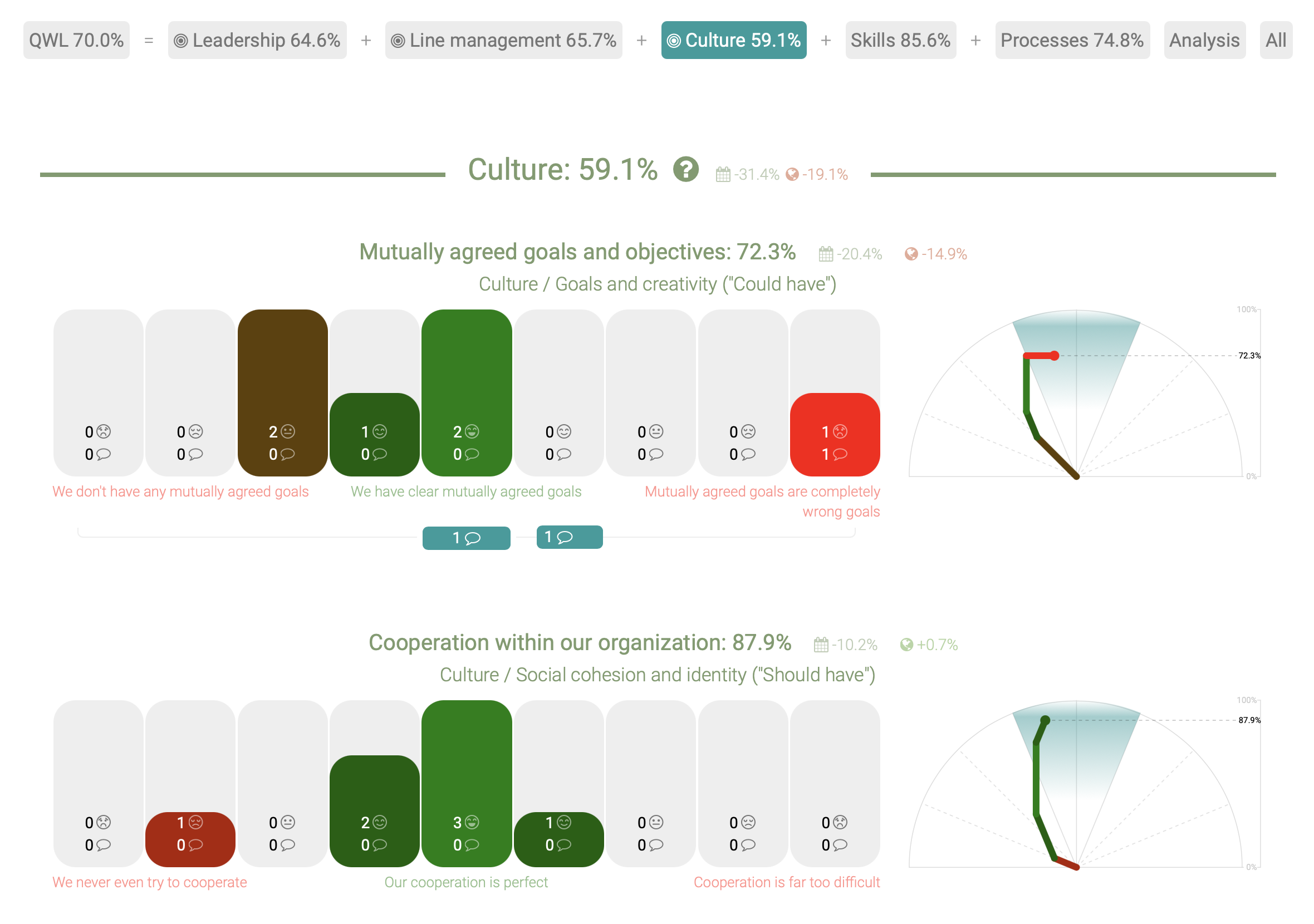 What Kind of Organizations Would Be Benefiting from VibeCatch
As we're always seeking ways to ensure we're having the biggest impact on employee engagement and wellbeing with our platform, we asked Kimberly Howell if there are any types of organizations that she feels would benefit from our platform.
Kimberly was so helpful to state that she could see recommending VibeCatch to any technology type of organization;"organizations that are data driven and highly analytical or cutting edge would be a great fit."
We were really grateful to get this feedback so we can apply it as we continue to work on our own process.
About VibeCatch
VibeCatch is an HR platform based on 15 years of proven research, offering you the opportunity to make a difference and prove the impact that you know you make every single day for the people around you.
We are thankful for the opportunity to assist Vaisala in creating a more positive work culture, while providing the ease and agility they were seeking in an employee engagement platform.
If you're interested to find out more about how the VibeCatch platform could impact your company's employee wellbeing, book an obligation-free consultation and we'll discuss your options to show you how VibeCatch can help you help everyone.