Work has been challenging for everyone lately.
In particular, employees are having to bear the responsibility of producing consistent results despite the unprecedented turbulence and recent disruptions.
As part of a company's HR or Management team, you have to check in on them more frequently to assess:
their overall welfare and mental health
if they feel sufficiently supported across all aspects of their job and
if they have the means to succeed, despite working remotely or under unusual conditions.
Most businesses have been doing this through lengthy surveys. Unfortunately, these tend to not be very effective in resolving employee engagement issues.
To bridge this gap between survey results and employee engagement, more companies are now investing in pulse surveys. Here's what you need to know about pulse surveys and how they can address your business' needs.
What are employee pulse surveys?
Pulse surveys are short, simple and quick surveys that aim to address a specific area of improvement. They are usually composed of around 5-10 questions only.
Businesses conduct employee pulse surveys at regular intervals to gain insights into the overall health and welfare of their company - hence the name "pulse". These frequent surveys are unobtrusive and allow measurement between each to measure changes over time.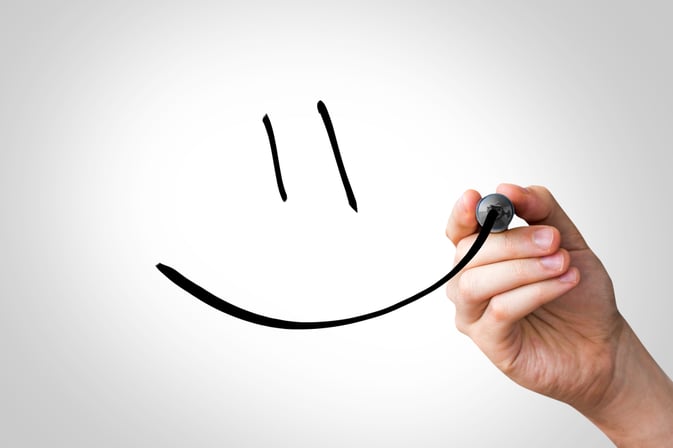 When preparing pulse surveys, keep these things in mind:
Anonymity – To gain more accurate feedback and motivate more employees to participate, promise and ensure anonymity. This way, they will feel comfortable in providing truthful answers.
Survey purpose – Effectively communicate what the survey is about, so employees will have clear expectations. Let them know that you also plan to take action based on the results.
Share Results – Don't forget to share results! Show employees that you acknowledged their concerns, and you intend to improve their situation.
Why does HR need to invest in employee pulse surveys?
With employee pulse surveys, you won't ever have to wonder why employees are experiencing burnout or why they are leaving the company after just a short time.
Conducting employee pulse surveys enables you to monitor team performance, encourage open communication and deliver employee initiatives in the best ways.
Here are a few more reasons why your business should use employee pulse surveys:
Employee pulse surveys provide an overview of their engagement and wellbeing.
Through employee pulse surveys, you'll be able to quantify the level of satisfaction your employees have with your company. You'll also learn how committed they are to helping you achieve business goals.
Employee pulse surveys enable you to assess turnover and absentee risks.
Because they are conducted more frequently, employee pulse surveys equip you with real-time insights about your staff. It's then easy to see if they are encountering problems - giving you enough time to address issues before they become unmanageable.
Employee pulse surveys give workers a safe space to communicate with you.
Employee pulse surveys nurture relationships with employees by serving as an avenue to discuss their needs, concerns and issues more honestly. They also make your team feel heard, cared for and looked after.
Employee pulse surveys show that you are willing to listen.
By conducting employee pulse surveys, you let employees know that they are your priority, and you are open to their ideas and recommendations. Through these surveys, you can show your team that the company is striving to give them a secure and healthy work environment.
Employee pulse surveys improve your bottom line.
If conducted properly, employee pulse surveys can lead to improved work conditions and internal culture. As a result, employees will be more motivated, loyal and productive, which can enable them to deliver positive results for the business.
Employee pulse surveys equip your company with so many benefits.
Aside from strengthening employee engagement, they also provide valuable data that you can utilise to make more informed decisions and improve your overall productivity and profitability levels.
If you are not sure how to build your employee pulse surveys from scratch - it's okay!
You can always rely on advanced tools like VibeCatch that are already set up and ready to help you gather insights from employees in an accurate and efficient manner.
How can VibeCatch help you?
In this digital age, where data is king, there is an opportunity for you to measure employee engagement, performance and well-being easily.
To do this effectively, it's important to use active, scientific-based listening and learning of your internal workforce to yield better (and trackable) results – this is how VibeCatch can help you.
By collecting valuable insights from your workers through one powerful platform, you'll be able to learn how you can improve your company and its operations.
What is VibeCatch?
VibeCatch is a HR platform based on 15 years of proven research, offering you the opportunity to make a difference and prove the impact that you know you make every single day for the people around you.
Through VibeCatch's QWL Polls, Pulse Polls and 360 Feedback Polls, you can uncover hidden opportunities, correct issues and address areas of improvement for both employees and management.
This time, you in the HR department will be able to work based on reliable information and you can now have a tangible Return on Investment (ROI) to present to management.
Book an obligation-free consultation and we'll discuss your options to show you how VibeCatch can help you help everyone.