Everyone's feeling cheery, happy and positive just by the thought of the December holidays!
We bet your employees are no different, too.
It's a lot easier now, during this festive period, for them to get distracted with the endless gift-giving, decorations setting and the general yearly wind down.
However, for businesses like yours, you still need the same levels of productivity as every other month. Higher demands, countless deadlines and required goals all still need to be accomplished before the year ends.
To keep the operations efficient, it is your job, then, to ensure the employees remain engaged despite the distractions the holiday season brings.
As you've read in our previous blogs, finding the middle ground between making your workers feel fulfilled while keeping them productive is necessary for business success.
Here's how to engage your employees during the holiday season.
How does the festive season affect your employees' motivation?
Despite the piling tasks and workloads, your employees can tend to lose focus and motivation.
The holiday atmosphere can cause them to feel less productive with work and more inclined to relax and see the year out easily.
On the other side of the scale, there are employers who overwork their employees during this season, but often forget to give them the appreciation they deserve for a year of hard work. As a result, workers get stressed and disengaged in their job.
Either way, when employees' engagement and well-being are not taken care of, you can expect that the performance of your company may get affected.
Afterall - the overall success of your business depends on how passionate, committed and motivated your workforce remains.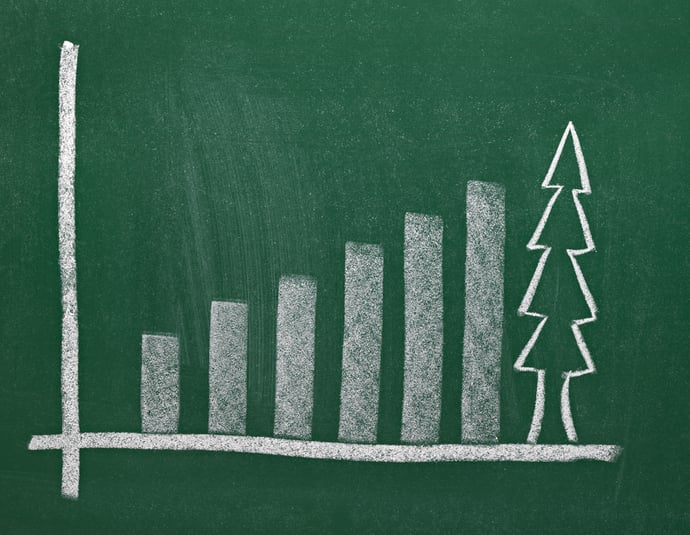 Four ways to engage employees during the holiday season
Fortunately, there are numerous ways in which you can engage your employees and look after their well-being during this festive season.
1. Embrace the holiday season.
It doesn't help if you're a Christmas Grinch! Instead, take advantage of the holidays by making the atmosphere more festive, light-hearted and joyful- Just set reasonable boundaries.
The cheerful environment can lessen the stress your employees feel, and they understand how to balance it all from your example.
By incorporating different activities such as parties and exchange gifts, you may also get them to be more motivated to finish their work.
2. Show appreciation and provide rewards.
A report by the Society for Human Resource Management and Globoforce cited that values-based recognition empowers a stronger culture and more engaged workforce.
As such, the holiday season is a perfect opportunity for you to recognise the efforts and hard work of your employees. Granting them this appreciation will make them feel that their contribution matters, inspiring them to be more engaged with what your company does.
3. Allow them to take reasonable leave time.
Your employees will surely appreciate if you grant them the opportunity to use their earned annual leave allowances. This will provide them with the time they need to prepare for the holidays and take a vacation with their friends and families.
Furthermore, allowing them to have a well-deserved break will lessen the chance of them being burnt out with work.
4. Communicate your year-end performance, goals and expectations for the coming year.
According to the researchers from Syracuse University and the University of Florida, an organisation's communication climate and systems are critical factors that have an impact on the engagement of employees.
By communicating your year-end performance, you give them a sense of inclusion and achievement.
Also, being transparent with your expectations and goals for the following year makes them more accountable and involved with the company's operations.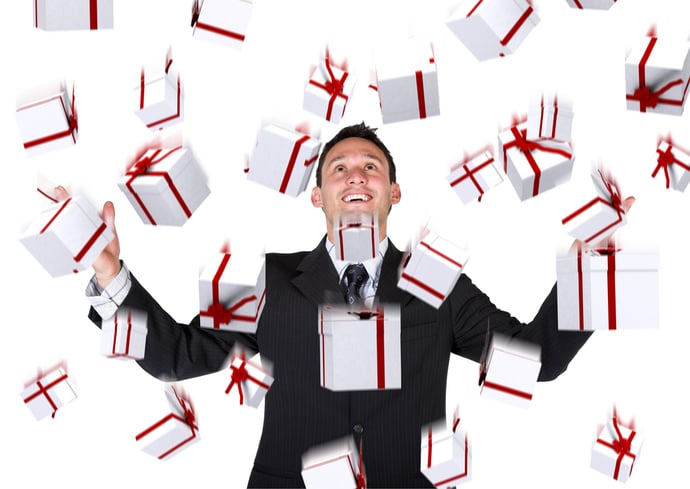 Why should employee engagement be an everyday task and not only during the holiday season?
While boosting employee engagement during the holiday season is beneficial to your company at this busy time, it is far more important to ensure that such engagement remains throughout the whole year.
Engaged employees provide your company with high-quality service and productivity, which translates to higher sales and profits. More so, when they are feeling fulfilled and happy, your employees tend to remain loyal and committed to your company.
Therefore, it is vital to be consistent with your efforts to make your employees feel involved.
Continuously monitor their feedback and recommendations all year to better understand how you can help them. By keeping this communication line open, you're consistently nurturing your relationships between you and your employees.
How VibeCatch can help you engage your employees?
In this digital age, where data is king, there is an opportunity for you to measure employee engagement and well-being every month (not just December).
By collecting their valuable insights through one powerful platform, you'll be able to learn how you can improve your company and its operations.
As Harvard Business Review's recent report demonstrated, gathering data from your employees on a regular basis and acting accordingly can be beneficial on many levels. The research suggested that doing this can influence employee retention and productivity, which in turn increases organisational performance.
To do this effectively, it's important to use active, scientific-based listening and learning of your internal workforce to yield better (and trackable) results – this is how VibeCatch can help you.
What is VibeCatch?
VibeCatch is a HR platform based on 15 years of proven research, offering you the opportunity to make a difference and prove the impact that you know you make every single day for the people around you.
Through VibeCatch, you don't need to be hesitant in addressing workforce issues anymore. This time, the HR department will be able to work based on reliable information and you can now have a tangible Return on Investment (ROI) to present to management.
Book an obligation-free consultation and we'll discuss your options to show you how VibeCatch can help you help everyone.