Every department within a business, whether it's Marketing, Sales, Customer Service, Finance or even HR, comes with a cost and a return that must be calculated, monitored, assessed and controlled.
This Return On Investment (ROI) measures how much value each function provides the business, including sale quantities, number of leads, customer satisfaction and staff retention, in comparison to the expenses it requires to perform. The concern is that, while most departments are easier to calculate and justify the benefits versus spend, HR is far more difficult. How do you assign a value to better skill matching and improved culture, or higher staff satisfaction and lower absenteeism? HR departments often utilise HR software systems to assist them achieve their goals, and this seems to add to the challenge through additional expense, while excellent results are overlooked.
Let's discuss the costs of HR systems and why they're a worthwhile expense.
HR has changed
Human Resource Management (HRM) has evolved over time as both people's and organisational needs have become far more complex.
For example, the HR function today must track legal and internal policy compliance, monitor progress, ensure safety, observe culture, manage large amounts of employee data, examine staff fulfilment levels and so on. This change has meant that organisations are seeking the help of HR software systems to provide more accurate and efficient daily operations.
These HR management systems (HRMS) come in a wide variety of types, such as job satisfaction polls which can be proven to provide effective value and enhance outcomes.
However, they cost money too and our business' budget is not limitless.
Managing the HR budget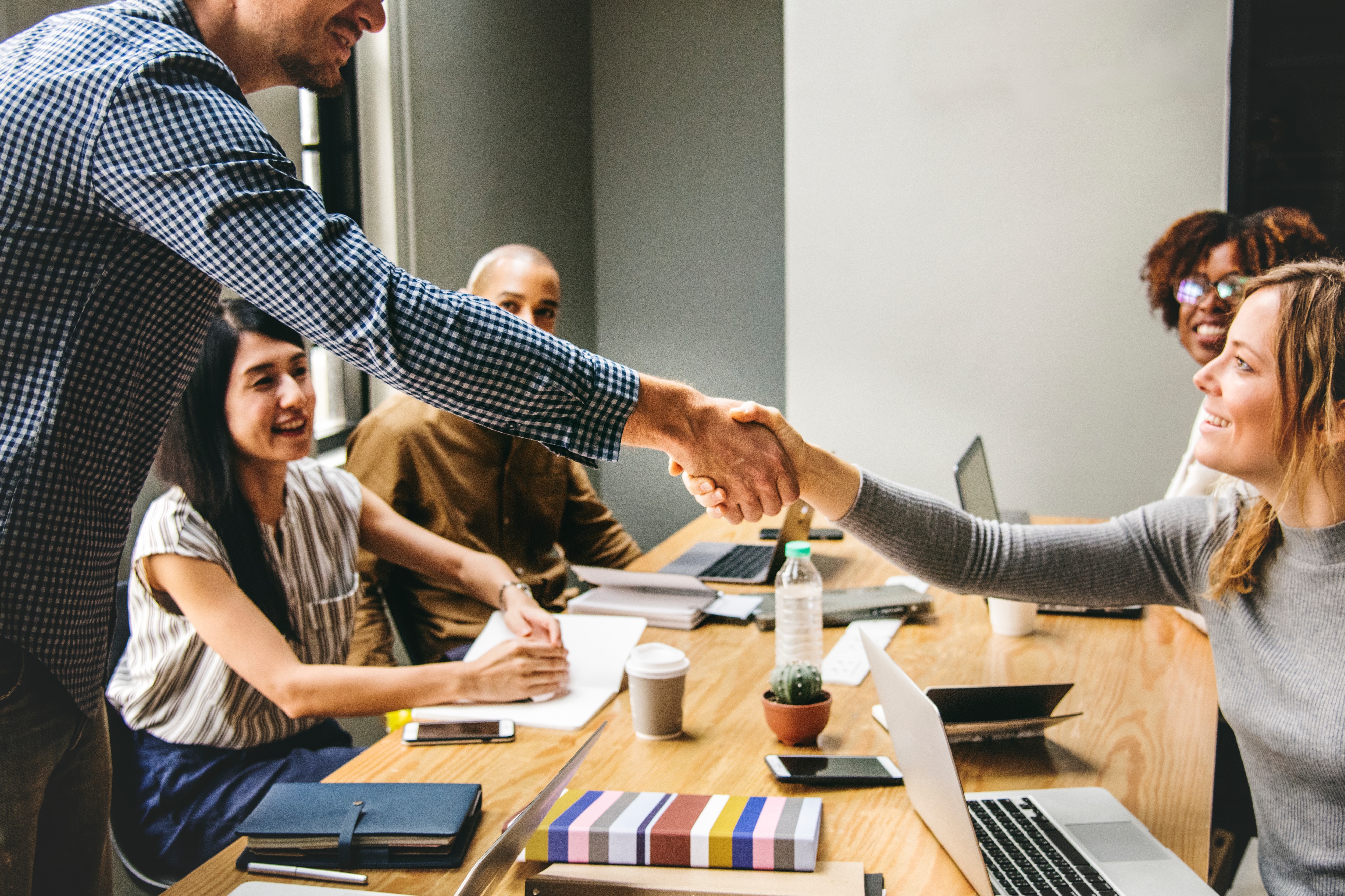 In our previous article, It's time to prove HR's impact on business success, we explained how the HR Department's budget is generally one of the first to get cut.
This is a typical indicator of the underappreciation of the value HR provides to an organisation, which is unfortunate, as effective HR practices are known to:
Lower employee turnover rates

Resolve conflicts

Improve employee satisfaction

Offer training and development

Improve employee performance
Amongst many others.
These benefits are what every business wants, however the shortfall is that a lot of these are intangible, subjective and difficult to measure in dollar figures.
When HR spend cannot be justified, then it creates a perception that HR Systems, which are designed to amplify these benefits, are only 'nice-to-haves'.
However, recent statistics imply that introducing and utilising effective HR practice can have a stronger impact than many realise.
According to Gallup, Managers who received feedback on their strengths showed 8.9% greater performance and profitability.
Unfortunately, only 27% of workers strongly agree that the feedback they currently receive helps them do their work better, which represents an opportunity for improvement.
The HR Daily Advisor found that companies who implement regular employee feedback have turnover rates that are 14.9% lower than for employees who receive no feedback. This avoids the extra costs and interruptions that come with replacing and retraining staff.
69% of employees say they would work harder if they felt their efforts were better recognized, which is relevant as recognition is the number one thing employees say their manager could give them to inspire them to produce great work.
All of these are enabled by effective HR practices within a business and can be further amplified by HR software systems that assist their efforts.
How do we measure HR's financial costs to benefits?
Generally speaking, the costs of HR are fairly straightforward. There is a reoccurring budget for HR staff, projects, and software systems.
It's comparing these into relation to performance outcomes where it becomes difficult.
Here are a few common approaches which revolve around HR metrics.
Setting relevant Key Performance Indicators (KPIs)

Revenue and profit per employee

Timetable and productivity matching

Billable hours per employee

Training return on investment

Innovation success rates

Cost per hire

Employee turnover numbers

Overtime percentages

Loss due to employee disruption (such as absenteeism)

Length of employee service

Job satisfaction scores
These kinds of calculations can be utilised to help better equate HR's impact on the business and its performance.
Below, we give a real example to demonstrate how to measure a HR system's augmented effect and the benefits it provides.
How the VibeCatch HR System achieves measurable results
VibeCatch is a Human Resources platform based on 15 years of proven research, offering you the opportunity to make a positive difference not just for everyone around you, but your business and customers too.
Through VibeCatch, a manager can easily improve transparency, monitor staff sentiment and communication well with all of your teams, to become a more informed and effective leader – all of which drives far better results.
Here's the 4-step process to how the VibeCatch HR system produces trackable ROI.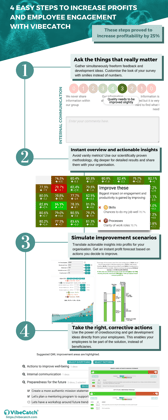 How can your business benefit from VibeCatch?
We'd love to show you, so you can see it in action for yourself.
Book an obligation-free consultation and we'll discuss your options to demonstrate how VibeCatch can help you help everyone, and be well-worth the budget spend.