Communication in the workplace is a must – in fact, a lack of it may be costing your business.
Workplace communication statistics by Pumble show that 86% of employees and executives believe that ineffective communication and collaboration lead to issues at work. On the other hand, those who have effective communication strategies in place report a 25% increase in productivity.
As business managers and HR professionals, we often hear that communication is key –we even hear it outside of the workplace. But let's discuss the real impact of having effective employee communication strategies in place.
How do effective communication channels benefit your business?
How can you adopt an employee communication strategy that will work for your employees and the business as a whole?
Let's take a look.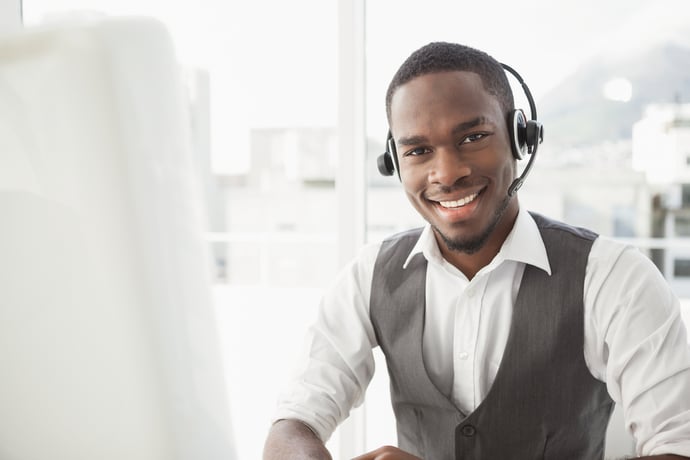 What is an effective employee communication strategy?
An employee communication strategy encompasses all of the day-to-day practices, processes and channels that you use to share:
announcements,
updates,
developments,
and more
To make sure that your communication strategy is effective, you have to ensure that you are providing timely and relevant information across the right channels, especially if you have a hybrid working setup in place.
But beyond just sending messages and notifications to your team, an effective employee communication strategy allows your staff to speak out openly and honestly and voice their concerns whenever necessary.
In the workplace, effective communication is a two-way street.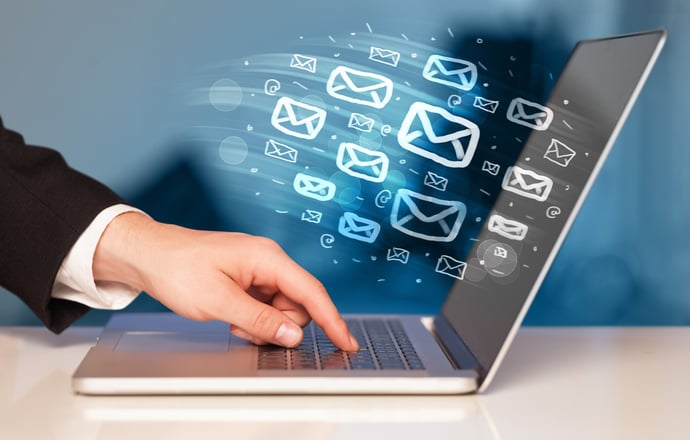 How does an effective communication strategy impact your business?
Effective communication is beneficial for internal teams, management and the business as a whole. To some extent, it benefits your customers as well.
So, to help you understand the impact of effective communication strategies, here are some factors to consider:
1. Effective communication boosts employee satisfaction.

Today, 13% of Americans say that they are dissatisfied with their current jobs and businesses lose around $500 billion a year due to workplace stress. These could be mitigated through effective communication and engagement in the workplace.

Constant and effective communication in the workplace makes your team feel like they belong and this allows them to appreciate the culture of your organization. With the right strategies and channels, you can keep employee dissatisfaction and work stress from costing your business.
2. Great communication in the workplace increases retention rates.

An average employee exit will cost an employer at least 33% of that employee's annual salary plus the additional hiring costs. But here's the more alarming part:
All of these factors could be avoided (or at least reduced) with better communication and engagement in the workplace. In fact, employees who feel connected and engaged are 87% less likely to leave the organization.
3. Teams who communicate are more productive.
Workplace productivity is among the top priorities for businesses – and effective communication contributes to this. Reports show that employees who consistently engage and communicate tend to be 17% more productive than their peers.
All these lead to streamlined business processes, better customer experiences, and ultimately, revenue growth for the business. So, communication may seem like a basic thing, but it impacts all the valuable aspects of every organization's growth.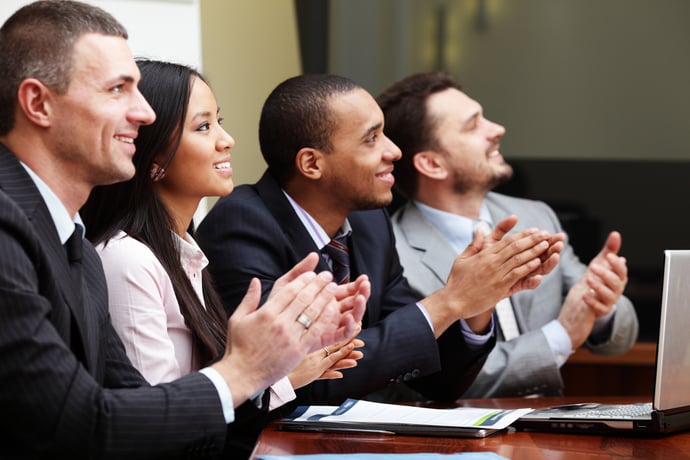 How can you facilitate effective communication in the workplace?
There are several strategies that you can adopt to facilitate better communication with your employees. Here are just some ways that will help you communicate with the team:
Promote open and honest communication.

Start by setting expectations and being open and honest from the beginning. This will help create a safe space and encourage your team to be more comfortable sharing their insights.


Keep everyone involved.

Give everyone the opportunity to listen and share. You can do this by setting an open-door policy, holding regular strategy sessions, or facilitating informal catch-ups that will encourage the team to participate.


Communicate across multiple channels.

There are several ways to send messages – use them all! Some conversations are better to have in person and some can be communicated via email. The most effective communication strategies are those that can adapt to whichever channels are ideal for each message.


Provide constant feedback.

Acknowledge great work and give constructive criticism whenever necessary. This gives everyone the chance to feel involved and opens up opportunities for growth and improvement.


Listen and respond to feedback.

Likewise, give the team a chance to speak out and voice their own concerns. This can be done through meetings, catch-up sessions, or, to make everyone feel more comfortable about participating in anonymous surveys, like those conducted with VibeCatch.
VibeCatch can support you in creating an effective communication strategy
In today's digital age, data is king – and regularly communicating with your team to monitor engagement and well-being levels equips you with valuable insights that can enhance your work environment for everyone.
At VibeCatch, we offer the ideal way to proactively listen and communicate with your team so you can foster healthy relationships and reduce the turnover of your best employees.
Our platform collects frequent, anonymous feedback from employees and delivers an automatic and clear breakdown of the results to help you make smarter decisions for your people.
What is VibeCatch?
VibeCatch is an HR platform based on 15 years of proven research, offering you the opportunity to make a genuine difference and understand the impact that your working environment has on your staff.
Through VibeCatch's QWL Polls, Pulse Polls and 360 Feedback Polls, you can uncover hidden staffing opportunities, correct issues and address areas of improvement for both employees and management within your organization.
Speak to our team today to see a live demo.