COVID-19 has changed the way our world works.
People saw the need to prioritise their health and adjust various aspects of their daily lives, while businesses evolved to adopt new technology and manage the uncertainties of the volatile global economy.
Now that we have gained a more solid footing and learned to deal with everything left in COVID's wake, it's time to shift your focus away from "survival mode" and refocus on enhancing internal efficiencies, accelerating productivity levels and growing your overall business.
However, to achieve these things, you must first employ the right team and keep them highly engaged in contributing to your business' success.
Read on to discover some effective ways of acquiring great talent and retaining employees.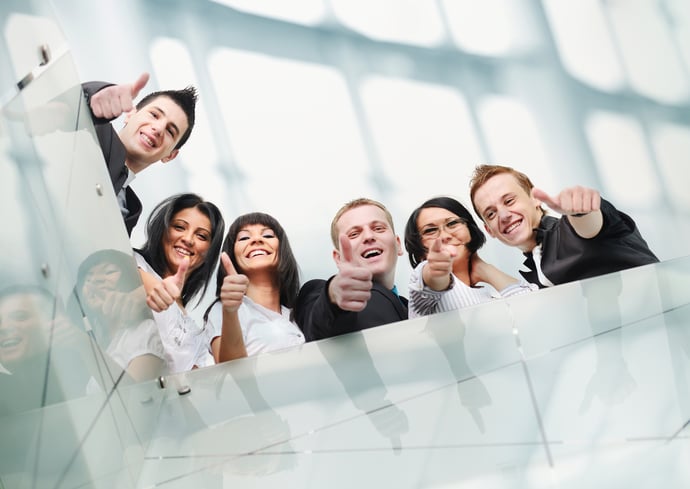 Current recruitment and employee retention challenges
Here are some challenges employers are facing today as we continue to move forward:
For more, read: Protecting against the great resignation.

When it comes to recruitment, companies have to compete with other local and global organisations that offer "work-from-anywhere" options and higher pay rates.
Unemployment benefits from governments have prevented some people from seeking work.
Employers must manage the growing expectations of employees who are demanding safer, more engaging and technology-driven workplaces.
Amidst these trying times, it's apparent that employees have the upper hand over whom they work for.
So, if recruitment and employee retention aren't effectively managed, you can expect your business may suffer from:
high hiring costs
a poor working experience for remaining employees, and
a loss of valuable company knowledge and low productivity
These are all factors that you don't want to happen especially if you want to bounce back successfully from the last few years.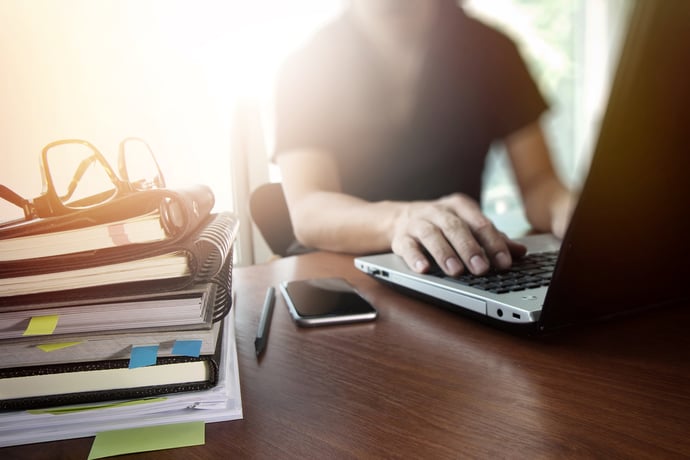 5 ways to effectively recruit and retain employees in a post-pandemic era
The process of hiring and retaining employees is crucial for business success.
As you now navigate through the pandemic aftermath, it is then essential to address the increasing competition and threats in the job market.
To help you do recruitment and employee retention right, we've compiled 5 approaches that can guide you.
Foster a good company culture.
Your company culture can help you attract and maintain talent, so it's important to nurture a working environment where employees are highly appreciated and well taken care of. You can also emphasise your values and what you stand for as a business, allowing you to retain employees who share the same goals and mindset.
Establish an effective recruitment strategy.
The evolving business landscape has put your business in a position where you must compete for talent not just against local companies but also with other organisations around the world. To address this concern, you must try tapping into new labour markets, enhancing your screening process and offering better compensation packages.
Invest in providing employees with more opportunities for learning and development.
Employees of this generation value career advancement and growth. By equipping them with the support they need to learn more skills and forward their careers, you'll also give them more reasons to stay in the business and work towards progress.
Give employees the benefits they deserve.
To earn the loyalty of your employees, you must also show that you advocate for their best interests. Benefits such as flexible working hours, hybrid work setup, healthcare coverage, paid leaves, mental health breaks and childcare support can help you become more appealing to new employees and keep more staff on board.
Facilitate continuous listening and open communication.
Understanding your employees' satisfaction and sentiments level is one of your responsibilities as a manager. If you give them more avenues to speak up and share feedback, you'll also gain more valuable information on how to better engage the workforce.
You can check in with them by conducting regular surveys using VibeCatch's QWL Polls, Pulse Polls and 360 Feedback Polls. At VibeCatch, we believe that recruitment and employee retention can be drastically improved by proactively listening to what your team has to say and then acting on this information.
How does VibeCatch help in recruitment and employee retention?
In the digital age, data is king, and regularly measuring your employee engagement and wellbeing levels equips you with valuable insights that can enhance your recruitment and employee retention efforts.
At VibeCatch, we've built a powerful platform that enables you to take advantage of scientific-based listening to assist you in learning more about the ever-changing workforce.  
We harness the power of open communication and employee feedback, so you can empower your people to stay committed to working together with you. 
What is VibeCatch? 
VibeCatch is an HR platform based on 15 years of proven research, offering you the opportunity to make a genuine difference and understand the impact that your working environment has on your staff.    
   
Through VibeCatch's QWL Polls, Pulse Polls and 360 Feedback Polls, you can uncover hidden staffing opportunities, correct issues and address areas of improvement for both employees and management within your organisation.  
Speak to our team today to see a live demo.